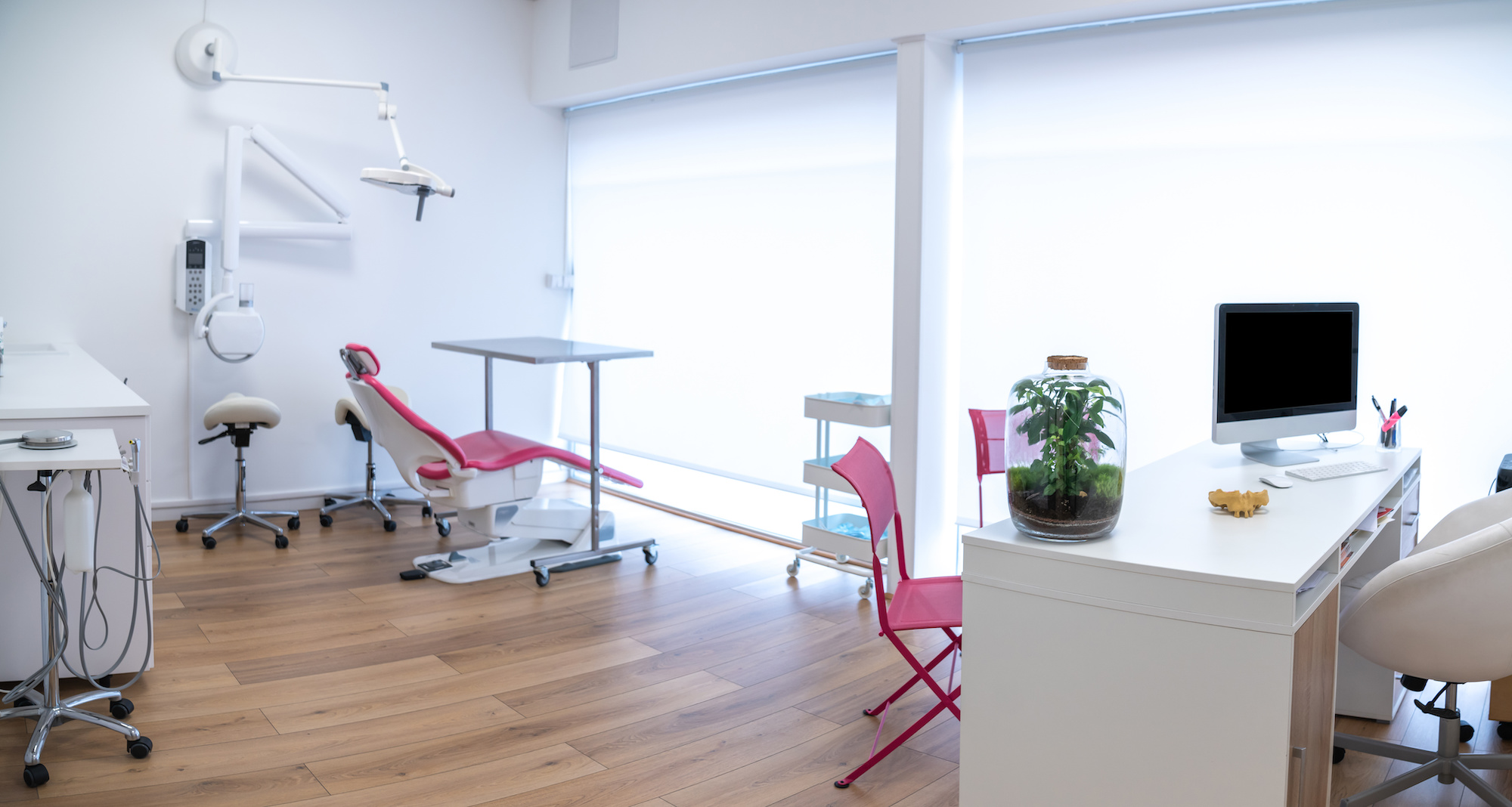 Subscribe
6 Actions to Take When You Can't See Dental Patients Due to COVID-19
The novel coronavirus, and the severity of disease it causes— COVID-19— has wreaked havoc worldwide. Dental practice owners are feeling the pressure, with most unable to see patients with the exception of emergencies.
Here's what you can do instead of seeing patients when your practice is on lockdown:
1. Stay in Communication with Your Patients
Your patients may not be able to come in for their bi-annual dental cleaning, but they're still leaning on you as a healthcare provider during this time of uncertainty. They want to know what's happening at your office, how you're handling the coronavirus, and what extra precautions you're taking for emergencies.
Your patients need to hear from you now more than ever, so use the downtime to explore different ways to keep in touch with your patient base. Social media is one great way to do that. Use your Twitter, Facebook, and other social media platforms to post regular updates and important information your patients need to know.
2. Get Ahead on Your Dental Marketing
Speaking of social media for dentists, now is also a great time to get ahead on dental marketing. Advertising often takes a backseat for busy practices, making this downtime a good opportunity to put your marketing on the forefront. COVID-19 won't last forever and your practice will open for business as usual soon. How will you compare to your competitors when your target audience is looking for dental services again?
When you market your practice, you're simultaneously communicating with your audience— it's a win-win. Use your blog and social media to get important information to your patients, while continuing to strengthen your brand and build your SEO rankings.
3. Complete (or Start) Any Special Projects You've Had Planned
Have you kept projects on the back burner because of your busy schedule? Perhaps you've been planning to renovate your front office, or look for more affordable vendors for your supplies. Resurface those dusty projects and assess which might be the wisest use of your time and financial resources to tackle.
Not all of the things you've been planning to do will be viable in the current climate, but for the ones that are, knock them out while business is slow. They're sure to pay off once you can reopen again.
4. Upgrade Your Dental Practice Management Software
Upgrading dental practice management software in the middle of running a business can be a challenging ordeal. Glitches are inevitable, but they're exponentially more difficult to deal with when you're working with patients. It's also hard to find the time to adequately train your staff on how to use the software when you're busy.
Since you're likely on call for emergencies but not seeing patients regularly, now is a great time to upgrade your dental practice management software. Take your time getting to know the new program. When you open again, you and your staff will be fully trained on it.
5. Assess Your Practice's HIPAA Compliance and Make Changes Where Necessary
Your dental practice has a responsibility to protect the PHI, or the Personal Health Information of patients. Handling of this sensitive data is regulated by HIPAA, which are privacy guidelines that every dental practice in the U.S. must abide by.
HIPAA compliance and training can get moved down to the bottom of the priority list when you have patient appointments and other urgent matters to attend to. However, a HIPAA violation is an expensive hit to your practice that you need to avoid. Use the time you have now to assess HIPAA compliance and make any necessary changes.
6. Update Your IT Infrastructure and Networks
Whether you're addressing compliance or not, now may also be a good time to update your IT infrastructure and networks. Perhaps your security software is out-of-date, but you've been putting off the update because it would require your system to be down for an extended period of time.
Look into collaborating with an IT professional to assess potential network security issues, and take steps to keep your patients' information as safe as possible. Not only can an IT update help to keep hackers away from your practice's critical data, but it can also make using your network much more fluid.
Continue Making Progress During COVID-19 with Integrity Systems & Solutions
At Integrity Systems & Solutions, we understand the challenges dental professionals are facing with the spread of the coronavirus.
Managing COVID-19 has become the focus of nearly every facility in the U.S., with medical professionals at the forefront. These are unprecedented times, and we're here to help you protect your investment, your career, and your future.
Contact us today to learn more about business planning, project management, business continuity, HIPAA assessments, technology support and more.