In 2022, we continued to see the adoption of digital dentistry across our clients' practices. The trends we covered last year—smart toothbrushes, 3D printers, augmented reality (AR), intra-oral cameras, and more—appear to be part of a continuing move into dental digital transformation.
Data Security | HIPAA Guidelines
The Right of Access Initiative by the Office for Civil Rights (OCR) of the Department of Health and Human Services (HHS) was introduced in 2019. On September 20, 2022, the OCR noted that three new investigations pertaining to patients' right of access under the Health Insurance Portability and Accountability Act (HIPAA)—focused chiefly on dental practices—were underway. With these additional investigations, the OCR has issued 41 enforcement actions since the initiative began.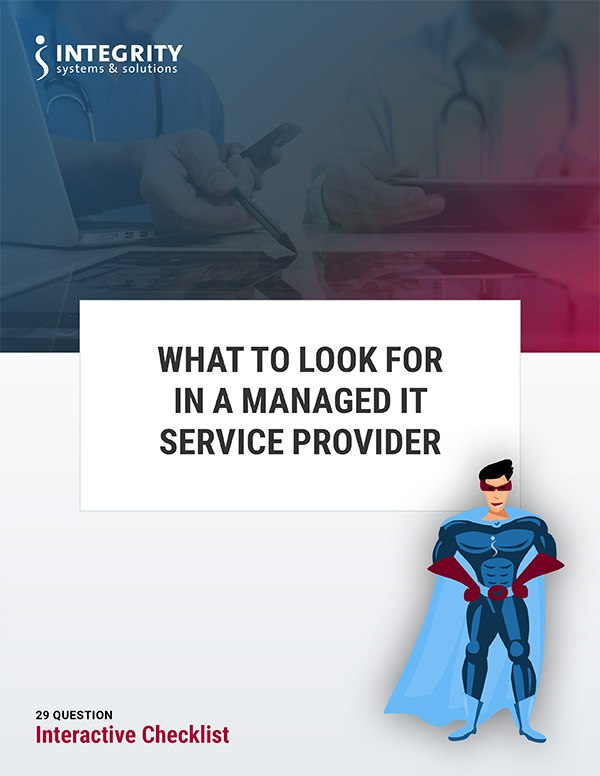 How to Choose a Managed IT Service Provider Checklist
Insight into what questions dental and medical practices should ask managed IT providers as they are searching for one. The checklist also dives into red flags to be on the look-out for.
The benefits of practice management software, especially as they relate to scheduling, billing, and targeted report generation, are not a secret.
As a principal in your practice, you own everything. Not just the physical assets, but every aspect of workflow. Given how important that is, it can be tough to delegate, especially if your practice is fairly new or growing.
IT Support | Practice Continuity
Managing a dental practice can be a challenge, but assuring that every patient receives quality care from friendly, trained professionals comes with the territory. Additionally, only a well-managed practice can grow and evolve into a thriving business. Here, we'll discuss dental office management as well as five tips that can help get your practice growing.
As a dental professional, you pride yourself on delivering to your patients the highest-caliber healthcare. Being proactive regarding digital dentistry can be key to putting your patients first. Dental technology is constantly advancing, and you'll want to stay on top of the changes.