HIPAA compliance can be intimidating. You probably hear about HIPAA violations all the time, where companies are forced to pay hefty penalties for failure to follow the rules. Healthcare systems in particular frequently make the news for exposure of protected health information (PHI). Patent data requires different levels of security than other files, and HIPAA strictly reinforces the law to keep all forms of personal data private.
Data Security | Network Assessment
Certain dental and medical practices don't see the value in a proper network assessment. But network security is pertinent in these fields, as healthcare companies are at a much higher risk for attack, due to the vast wealth of protected health information (PHI) they house.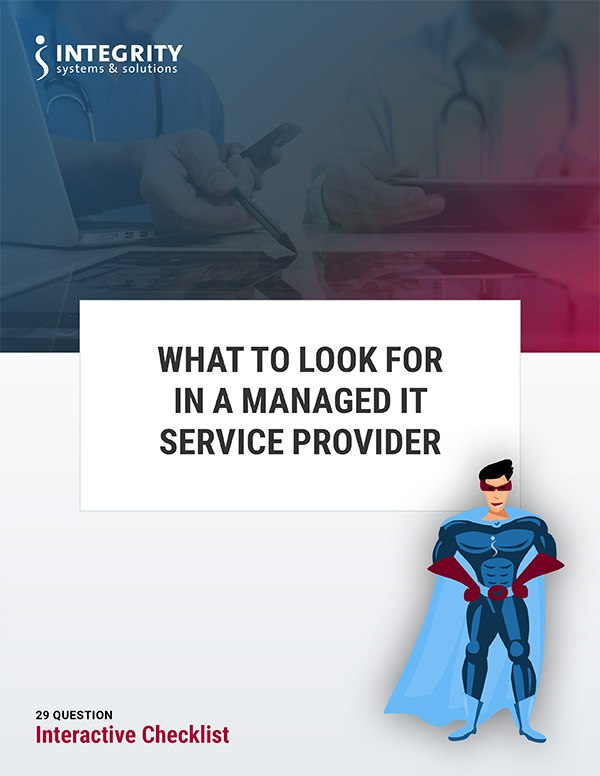 How to Choose a Managed IT Service Provider Checklist
Insight into what questions dental and medical practices should ask managed IT providers as they are searching for one. The checklist also dives into red flags to be on the look-out for.
DSO | Dental Service Organizations
Dental service organizations (DSOs) can be quite a favorable choice for both dental workers and practice owners. For employees, the benefits of working for a DSO versus a private practice can be substantial, like receiving student loan reimbursement. While for owners, these organizations often take care of all the tedious clerical work, like managing payroll.
As a dental professional and practice owner, you know that your most valuable resources are your dental expertise, your time, and your money. When you waste one or more of these resources, it is bad for your patients and your practice. To best focus your expertise and attention on your patients, why not let an outsourced information technology partner worry about your practice's technology needs? There are many benefits to outsourcing your IT to a certified partner. Here are the 5 most important ones:
As a practice owner, you understand the impact that every choice you make has on your business. This is especially true when it comes to choosing an information technology partner for your practice. A hasty decision made without doing all of your research, or perhaps not doing the right research, can seriously set back your practice's success. On the other hand, a well- researched and carefully considered IT partner can increase your practice's success and can help you attract new patients.
The Internet of Things (IoT) has begun to infiltrate the healthcare industry. Some estimate that by the year 2021 IoT in healthcare will reach almost $137 billion in sales. This new wave of technology will dramatically impact the healthcare industry in a variety of ways. This post will explore everything you need to know about IoT for your practice.