In the dental industry, you always hear about the Health Insurance Portability and Accountability Act (HIPAA). But do you really know what it means and more importantly, is your organization HIPAA compliant? Here, we will go over what HIPAA is, which entities are governed by HIPAA, and how your practice can ultimately become compliant.
If your dental practice is accepting credit card payments from patients, then your practice is required to be PCI compliant. There are a number of standards your company must meet and maintain in order to attain and keep your compliance. In this article we will cover everything from what PCI compliance is to why it is essential for you, as a practice owner, to understand and implement.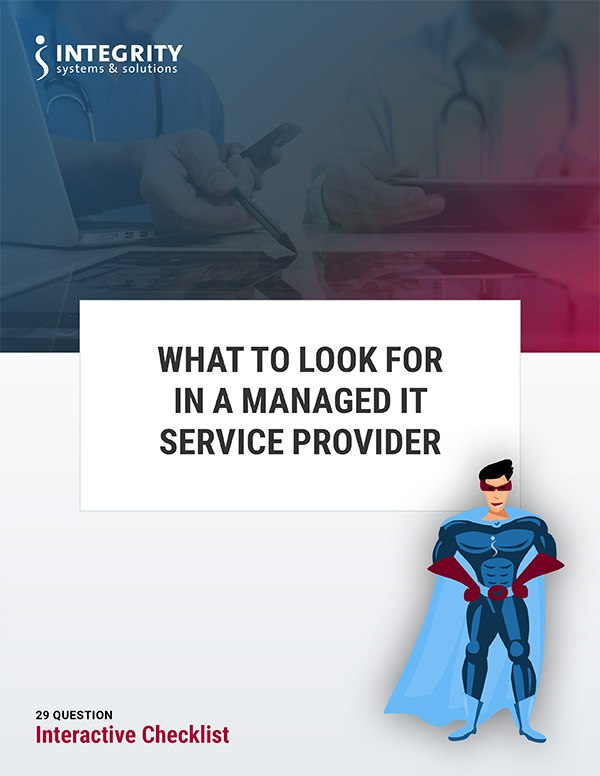 How to Choose a Managed IT Service Provider Checklist
Insight into what questions dental and medical practices should ask managed IT providers as they are searching for one. The checklist also dives into red flags to be on the look-out for.
Since Microsoft Windows 7 and Microsoft Windows Server 2008 , including Windows Server 2008 R2, will be going to "end of life" as of January 14, 2020, it is important for you to understand what this means for your practice. Continue reading below to find out how you will be affected, the risks your practice will face if you continue using these products after end of life, and the steps you'll need to take to switch to new operating systems.
Data Security | Dental | Medical
What is the most important part of your practice? Is it your building? Is it the equipment? No, your practice is your patients. And since most patient records are stored electronically these days, your practice is your patients' electronic data. Patient data is the critical and comprehensive medical information that allows you to safely treat your patients. So what happens if there is an extended power outage in your area? A fire or flood in your office? Your network server crashes? What if your computer network is compromised from outside your practice?
As a dental or medical professional, you want the ability to stay connected to your patients around the clock. Of course you want to remind a patient of an upcoming appointment or send them the latest practice newsletter. But what about really staying in touch and providing them with valuable information about their health? Whether it be sending over test results, asking patients for sensitive information, or sending treatment records, ensuring that your email system is set up to be safe, secure and HIPAA compliant is essential. In this blog we will outline 9 things you need to be doing to ensure your emails are HIPAA compliant.
You have found a managed information technology partner, chosen the best practice management software, and have digitized your practice. Now you have to follow healthcare information technology standards. While it may be difficult, following healthcare information technology standards is very important to ensure the best service for your patients. Become familiar with what those standards are, and why it is important to have processes in place in order to preserve the integrity of your patient data and to avoid penalties.