Data Security | Dental | HIPAA Guidelines | Healthcare | Medical
PCI. To you, it's just one more compliance protocol for your practice to deal with.
As a dental practice owner, you're running a healthcare organization that houses a wealth of private patient data. From names and home addresses to social security numbers and billing information, just think of your hundreds or thousands of patients captured in your database.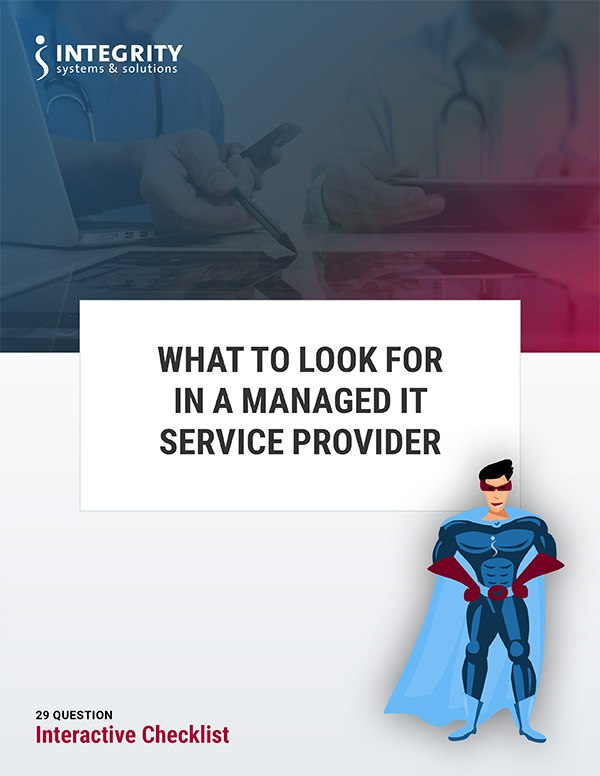 How to Choose a Managed IT Service Provider Checklist
Insight into what questions dental and medical practices should ask managed IT providers as they are searching for one. The checklist also dives into red flags to be on the look-out for.
Many dental practices communicate with patients via email— from appointment reminders or billing to friendly newsletters. It's the nature of the digital age! But convenient digital communication comes with a long list of security concerns, from office-wide malware infection to patient data leaks. With all its risks, email communication is not something dental practices should use lightly.
You've faced the hard reality that your dental practice can't handle all its technology needs on its own. It seems like every time your staff comes to you with problems about a dentistry application or questions about your digital security, you don't have answers for them— and this can't keep happening.
Each year, the team at Integrity Systems & Solutions actively thinks toward the future. With the ever-changing evolution of technology in the dental industry, it's crucial for practice owners and dental technicians alike to stay up-to-date on the latest advancements and upcoming trends.
Whether you are in the process of opening up a new practice or you're simply in the market for a new IT partner, it can be difficult choosing a provider.