As a dental practice owner, you're running a healthcare organization that houses a wealth of private patient data. From names and home addresses to social security numbers and billing information, just think of your hundreds or thousands of patients captured in your database.
You've faced the hard reality that your dental practice can't handle all its technology needs on its own. It seems like every time your staff comes to you with problems about a dentistry application or questions about your digital security, you don't have answers for them— and this can't keep happening.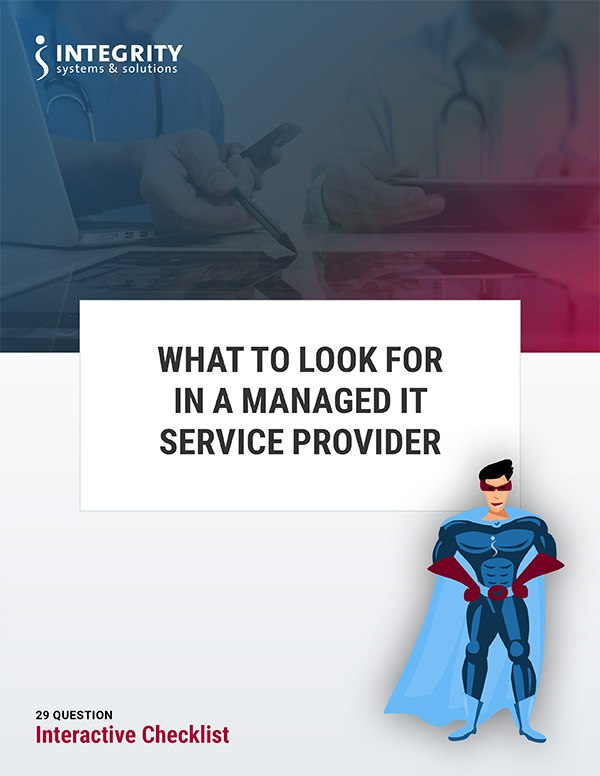 How to Choose a Managed IT Service Provider Checklist
Insight into what questions dental and medical practices should ask managed IT providers as they are searching for one. The checklist also dives into red flags to be on the look-out for.
When it comes to starting and running a dental practice, there are more than just operational and patient responsibilities to manage. Meeting compliance measures is a major concern—a full-time job in-and-of-itself—and one that you likely don't have the knowledge of or time to commit to yourself.
If you're just opening your first dental practice, there are undoubtedly a few crucial items you need to begin. In this post, we're taking a look at some important dental technology and equipment considerations to help you make the right investments right away.
Whether you're establishing your first practice or just getting a foothold on your marketing, you're here because you're researching strategies for promoting your dentistry online.
We've all seen ads at the top of the search engine results pages for searches like "dentist near me." Your top competitors are shelling out who knows how much money for these prime-location digital promotions.