In today's digital world, consumers expect more from businesses— and healthcare companies are no exception. Patients are no longer passive participants in their medical care. Instead, they have a wealth of information at their fingertips and expect transparency, convenience, and easy information access from their healthcare providers.
Data Security | Dental | Medical
What is the most important part of your practice? Is it your building? Is it the equipment? No, your practice is your patients. And since most patient records are stored electronically these days, your practice is your patients' electronic data.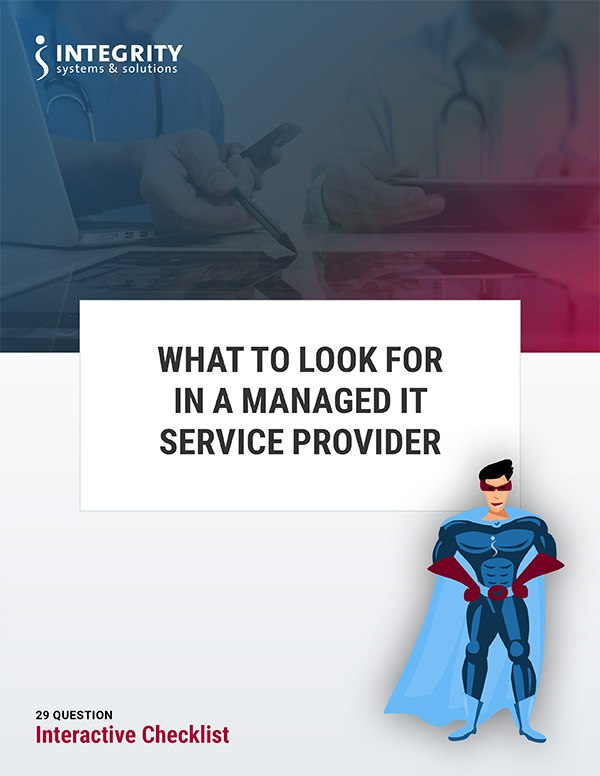 How to Choose a Managed IT Service Provider Checklist
Insight into what questions dental and medical practices should ask managed IT providers as they are searching for one. The checklist also dives into red flags to be on the look-out for.
Data Security | Dental | HIPAA Guidelines | Healthcare | Medical
PCI. To you, it's just one more compliance protocol for your practice to deal with.
Gone are the days when billboard advertisements and home-mailers were enough to promote your dental practice. While these ads can be effective, marketing has evolved dramatically over the past two decades. It's now clear that digital marketing plays a significant role in your success— as patients become more and more reliant on their phones and technology.
Dental | Healthcare | Medical
You just graduated from dental school. Congratulations, you did it! Your hard work has finally paid off. Now, to answer the questions: "what's next?" and "what do you do after graduating from dental school?" While moving from a school setting to an actual real-life practice can seem overwhelming, with a little preparation and planning, you can be ready to face the challenge and conquer any obstacles along the way. Let's consider what you need to do and know next.
Dental | Healthcare | Medical
As the country begins to reopen in the midst of the coronavirus pandemic, your office also needs to prepare to reopen. Here's what you can do to get ready for patients in this unprecedented time and how you can get them back on the books efficiently.