Data Security | Practice Continuity
In late 2022, the U.S. Department of Health and Human Services warned of a growing ransomware threat that might impact the dental community, pointing to new ransomware operators that aggressively target the healthcare sector with increasingly sophisticated methods. In addition, according to a recent Health-ISAC and Booz Allen Hamilton report, ransomware remains at the top of healthcare cyberthreats, followed by phishing and spear-phishing attacks, third-party or partner breaches, data breaches, and insider threats.
You rarely get advance notice when disaster strikes. Even if you are fully prepared for it, things can unfold in unexpected ways. To give your business and your technology protection in the face of any unforeseen event, you need a guide: a business continuity plan.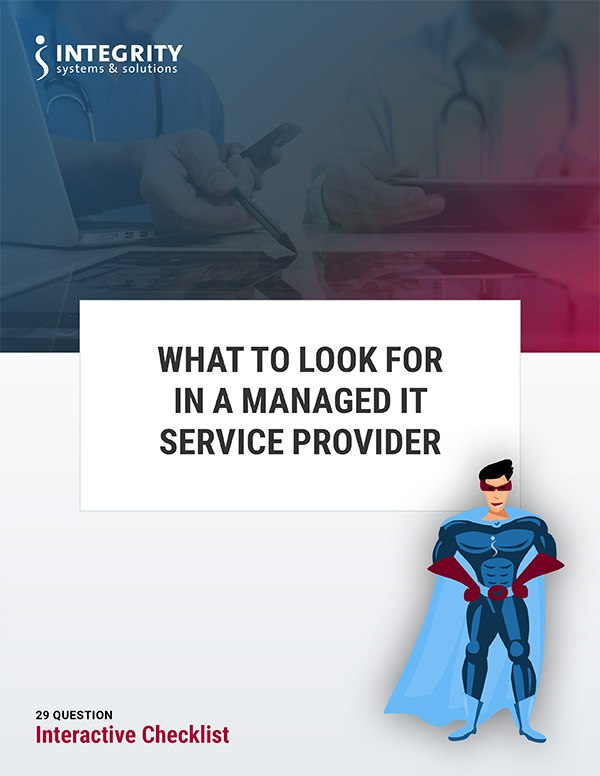 How to Choose a Managed IT Service Provider Checklist
Insight into what questions dental and medical practices should ask managed IT providers as they are searching for one. The checklist also dives into red flags to be on the look-out for.
As a principal in your practice, you own everything. Not just the physical assets, but every aspect of workflow. Given how important that is, it can be tough to delegate, especially if your practice is fairly new or growing.
IT Support | Practice Continuity
Managing a dental practice can be a challenge, but assuring that every patient receives quality care from friendly, trained professionals comes with the territory. Additionally, only a well-managed practice can grow and evolve into a thriving business. Here, we'll discuss dental office management as well as five tips that can help get your practice growing.
IT Support | Practice Continuity
Whether you're in the process of opening up a new practice or you're simply in the market for a new IT partner, it can be difficult to choose a provider.