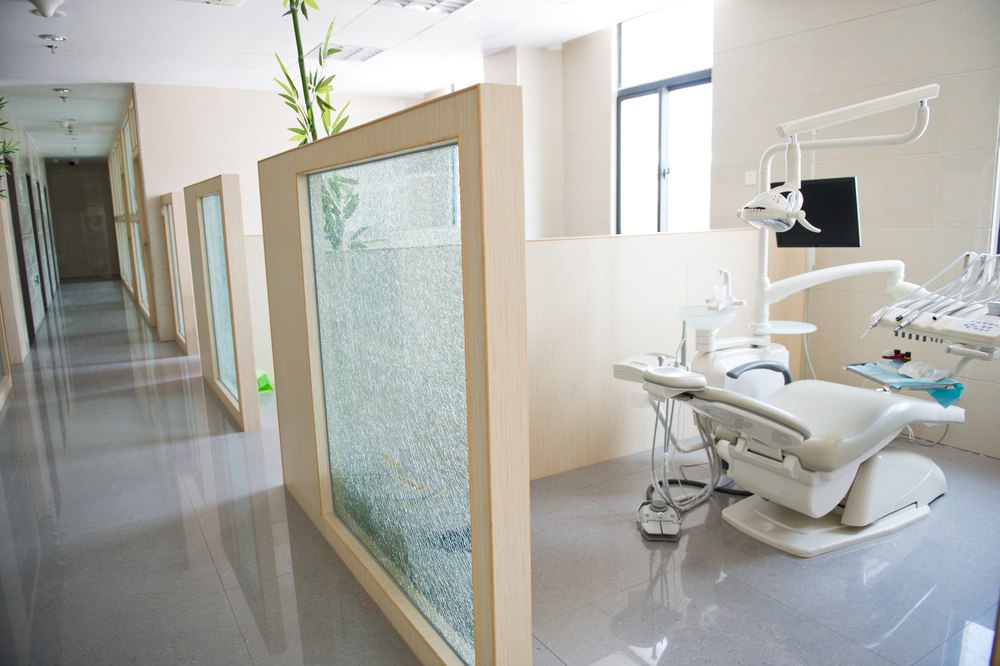 Subscribe
6 Ways to Increase the Efficiency of Your Dental Practice
Managing a dental practice is a complex undertaking. You have many moving parts to address – the most important of which is taking care of your patients and ensuring their happiness. But with a need to continuously fill appointments, meet industry regulations and keep your information secure, there's a risk of missing key responsibilities.
Every aspect of your operations must be handled effectively and efficiently to ensure that you're maintaining profitability. But they're also key to realizing your goals and growing toward your future. With that in mind, here are six recommendations to make your practice more efficient. You may even delight your patients along the way.
---
Do you know what to look for in a managed IT service provider?
Download our checklist to learn if you're making the best choice for your practice.
---
1) Introduce Mobile Appointment Reminders
Reminding patients about their appointments used to entail staff calling or mailing reminders. But in 2018, consumers tend to avoid phone calls and leave mail unopened for weeks. Studies show that the majority of patients prefer to receive appointment reminders through text messages or email. However, there is still a portion of the population who rely on telephone reminders. For these patients, consider an automated calling program or service.
What happens if you don't succeed in reminding your patients about upcoming appointments? First, you risk that they don't show up. That block of time equated to a specific stream of revenue that could have been given to another patient. Then you'll have to reschedule that patient's appointment, which will impact the rest of your calendar.
By using text (or even email) notifications, you're not only serving patients based on their preferences, you're also saving time staff would have spent to coordinating mailers and making phone calls. Rather than spending significant time calling patients, your employees can spend more time on greater value-add projects.
2) Create Scheduling Blocks
Speaking of scheduling, there are many efficiencies to realize by booking certain types of procedures in blocks. How many times do you need to shift from a routine checkup to a root canal to a teeth whitening procedure? The back and forth from relatively simple to intensive procedures can put a mental and physical strain on any dentist or hygienist. There's also an operational lag in shifting your setup and tools from one type of appointment to the next.
Like any job, once you find your rhythm and groove with tasks, you're able to complete them more quickly and shift your mental energy toward more critical thinking. By scheduling consecutive fillings, you'll operate with utmost efficiency. You simply need to approach your schedule more strategically. The organization could have a huge impact on the flow of your practice and even allow you to fit in an extra appointment each day.
3) Provide Remote Access to Key Staff
If you're not allowing your employees to connect to your systems remotely, you're simply not operating as efficiently as you could be. Provided that appropriate security access controls and protocols set in place, when business critical staff is able to access your systems outside of the office, you give them greater opportunities to complete key tasks in different scenarios.
For instance, if a patient emergency arises outside normal business hours, your staff could easily access the system to assist that patient. You may also live in an area that's occasionally (or frequently) hit by snow storms. If driving conditions become dangerous, your employees won't be able to come into the office. Without remote access, you'll lose a day's worth of work. Grant them system access and they can still work on scheduling, billing and other important tasks.
4) Go Paperless
Do you still rely on paper documentation? How much time does it take for your staff to organize, update and file patient information? At this point, most practices have ditched paper for the power of digital operations. It may be difficult to realize the small advantages within each task, but over time, they add up to significant savings.
When you compare the time it takes to find a physical patient file to the work required to update their billing information, a paperless solution is a time saver. It can also drastically cut back on the money you spend on paper, which is a benefit to our planet.
Another advantage of a paperless practice is the security of patient information. Physical documentation is at risk of damage from fires or even theft. With the proper precautions, including data backups, digital records can be better protected and give you greater peace of mind.
5) Secure Your Data
In making a move to digital processes, you'll need to take precautions to protect your data. Few situations are as stressful as dealing with a data leak or breach. If your information isn't backed up, you'll need to recover your data, update and fix lost records or even face regulatory issues. Whatever the situation may be, you'll be spending significant time dealing with these issues and less time supporting your patients.
Dental practices rarely have the IT expertise to manage data concerns in house. It's simply more efficient and affordable to find data protection partners you know will perform important security updates. Many dentists outsource their data needs to managed IT providers that stay on top of security trends and research and implement data protection best practices on their practice's behalf.
6) Train Your Staff Regularly
Staff needs to be trained and retrained regularly on everything from policies and procedures to protecting electronic records, depending on their roles in the practice. The more informed your staff is on their tasks and the tools they can use to streamline their jobs, the more likely that they can work at peak efficiency.
Small inefficiencies due to lack of or poor training can add up quickly. Consider how an employee records patient information into your system. Perhaps they manually input records without knowing there's a tool that can populate all patient information from a database. If this adds 10 additional minutes for every patient record, you could lose a lot of time that could've been saved by training your employees on that tool. And this is just one small example in a practice that has many complex tasks and processes.
If you aren't putting your staff in the best position to succeed, you risk more mistakes that could cause harm to patients or lost time when they ask others how to perform certain tasks.
Can Your Dental Practice Achieve Greater Efficiency?
There isn't just one area of your practice that you need to focus on to be more efficient. You should assess all areas of your operation – how you can streamline each department and task, and how each fits together.
These six recommendations should put you on a path toward a more effective and efficient practice, but they are only the beginning. As you uncover inefficiencies, you may realize more and more opportunities to take your practice to the next level.
Are you making the most of healthcare technology? Do you know what to look for in a managed IT service provider? Download our checklist to learn if you're making the best choice for your practice.