Data Security | Dental | HIPAA Guidelines
In this day and age of increasing compliance requirements and ever-evolving threats of security attacks, it's important to have the right cybersecurity package for your dental practice. After all, your sensitive data, including the personal and financial information of your patients, needs to be protected at all costs.
Data Security | Dental | HIPAA Guidelines | Healthcare | Medical
PCI. To you, it's just one more compliance protocol for your practice to deal with.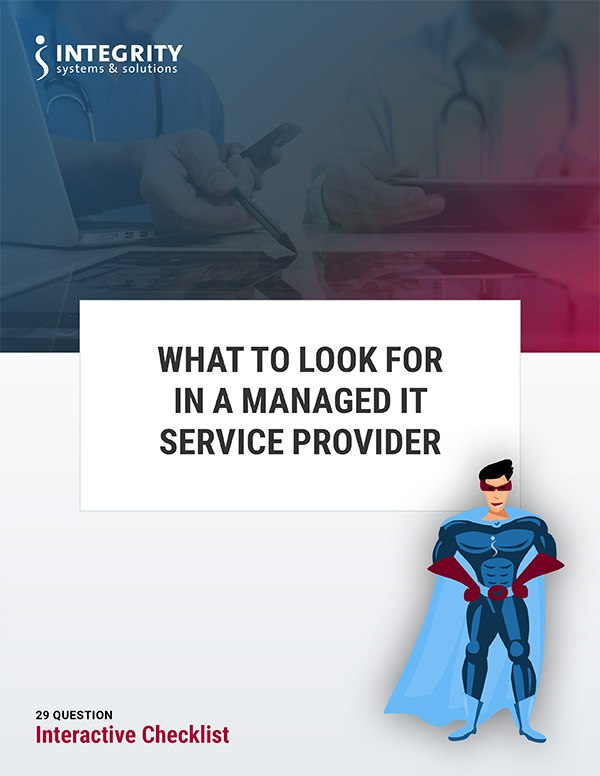 How to Choose a Managed IT Service Provider Checklist
Insight into what questions dental and medical practices should ask managed IT providers as they are searching for one. The checklist also dives into red flags to be on the look-out for.
Many dental practices communicate with patients via email— from appointment reminders or billing to friendly newsletters. It's the nature of the digital age! But convenient digital communication comes with a long list of security concerns, from office-wide malware infection to patient data leaks. With all its risks, email communication is not something dental practices should use lightly.
Whether you are in the process of opening up a new practice or you're simply in the market for a new IT partner, it can be difficult choosing a provider.
Dental | Healthcare | Medical
You just graduated from dental school. Congratulations, you did it! Your hard work has finally paid off. Now, to answer the questions: "what's next?" and "what do you do after graduating from dental school?" While moving from a school setting to an actual real-life practice can seem overwhelming, with a little preparation and planning, you can be ready to face the challenge and conquer any obstacles along the way. Let's consider what you need to do and know next.
Dental | Healthcare | Medical
Your patients and your dental practitioners are more concerned than ever about personal protective equipment (PPE) — and for good reason. With health-conscious mindsets and increased safety protocol emerging everywhere, there's no time like the present for reassessing your dental PPE standards.