Small business owners everywhere are facing waves of uncertainty during the height of our nation's COVID-19 pandemic. Dental practices in particular have taken a hard hit. Coronavirus is transmitted orally, putting dental workers at particularly high risk of exposure to this deadly virus. While some dental offices remain open for emergency visits, a staggering number of dental care professionals are temporarily homebound.
Every year a long list of healthcare organizations break HIPAA rules, accruing costly violation fees— not to mention the time and headaches of re-assessing their future compliance readiness.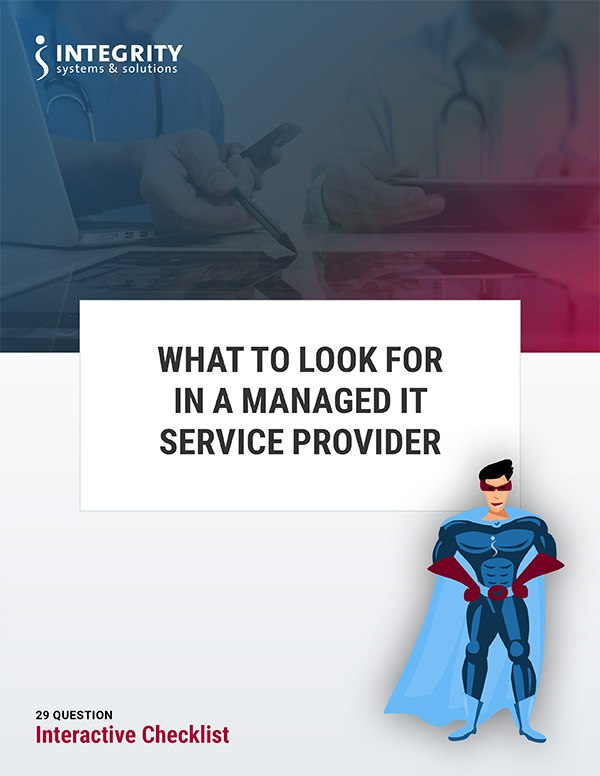 How to Choose a Managed IT Service Provider Checklist
Insight into what questions dental and medical practices should ask managed IT providers as they are searching for one. The checklist also dives into red flags to be on the look-out for.
Data Security | Dental | HIPAA Guidelines
In this day and age of rising compliance requirements and threats of security attacks, it's important to have the right cybersecurity package for your practice. Your sensitive data, along with your patients' information, needs to be protected at all costs. When you look online, it may seem like you need multiple companies and services to achieve the security you require. That's simply not true. VitalIT does more than just protect you from cybersecurity attacks. We will go over everything this service provides to answer all of the questions you may have.
HIPAA compliance can be intimidating. You probably hear about HIPAA violations all the time, where companies are forced to pay hefty penalties for failure to follow the rules. Healthcare systems in particular frequently make the news for exposure of protected health information (PHI). Patent data requires different levels of security than other files, and HIPAA strictly reinforces the law to keep all forms of personal data private.
Data Security | Network Assessment
Certain dental and medical practices don't see the value in a proper network assessment. But network security is pertinent in these fields, as healthcare companies are at a much higher risk for attack, due to the vast wealth of protected health information (PHI) they house.
DSO | Dental Service Organizations
Dental service organizations (DSOs) can be quite a favorable choice for both dental workers and practice owners. For employees, the benefits of working for a DSO versus a private practice can be substantial, like receiving student loan reimbursement. While for owners, these organizations often take care of all the tedious clerical work, like managing payroll.