Data Security | Network Assessment
Some dental practices don't see the value in a proper network assessment or the need for cybersecurity. But network security is critical in the dental field, as healthcare companies are at a much higher risk for attack, due to the vast wealth of protected health information (PHI) they house.
Dental | HIPAA Guidelines | Healthcare
HIPAA compliance is critical for all types of medical providers, including dental professionals— as a HIPAA violation can be costly for your dental practice.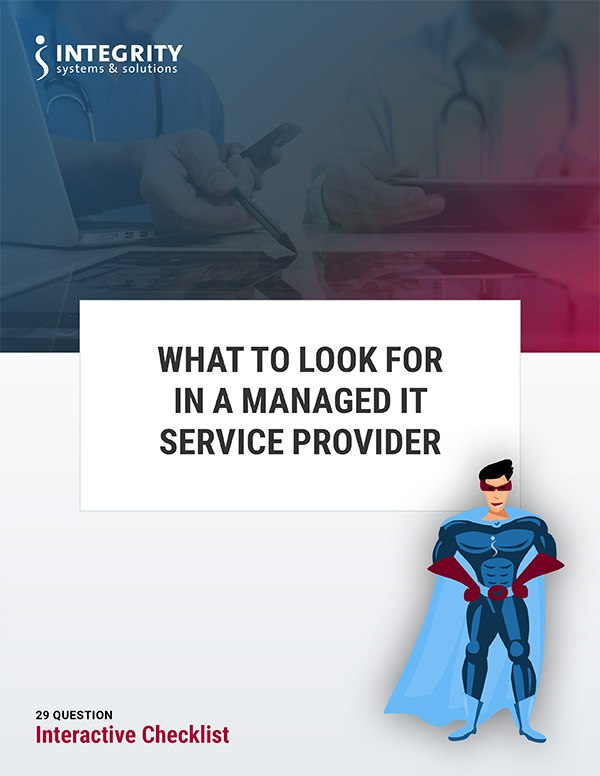 How to Choose a Managed IT Service Provider Checklist
Insight into what questions dental and medical practices should ask managed IT providers as they are searching for one. The checklist also dives into red flags to be on the look-out for.
For any dentist who's considering selling their dental practice, moving through the process (or even knowing where to start) may seem extremely daunting. But it doesn't have to be. Instead, selling your practice can be easier than you might expect. Just follow some simple, common-sense guidelines in your planning.
All things considered, 2021 was a pretty unpredictable year. But the team at Integrity Systems & Solutions was honored to be right about a key point—health care professionals from across the country adjusted their practices to meet and overcome the challenges brought on by the ever-shifting mandates and new regulations due to the continuation of the global pandemic.
In today's digital world, consumers expect more from businesses— and healthcare companies are no exception. Patients are no longer passive participants in their medical care. Instead, they have a wealth of information at their fingertips and expect transparency, convenience, and easy information access from their healthcare providers.
DSO | Dental Service Organizations
Dental service organizations (DSOs) can be a smart choice for both dental workers and practice owners.