IT Support | Practice Continuity
Managing a dental practice can be a challenge, but assuring that every patient receives quality care from friendly, trained professionals comes with the territory. Additionally, only a well-managed practice can grow and evolve into a thriving business. Here, we'll discuss dental office management as well as five tips that can help get your practice growing.
As a dental professional, you pride yourself on delivering to your patients the highest-caliber healthcare. Being proactive regarding digital dentistry can be key to putting your patients first. Dental technology is constantly advancing, and you'll want to stay on top of the changes.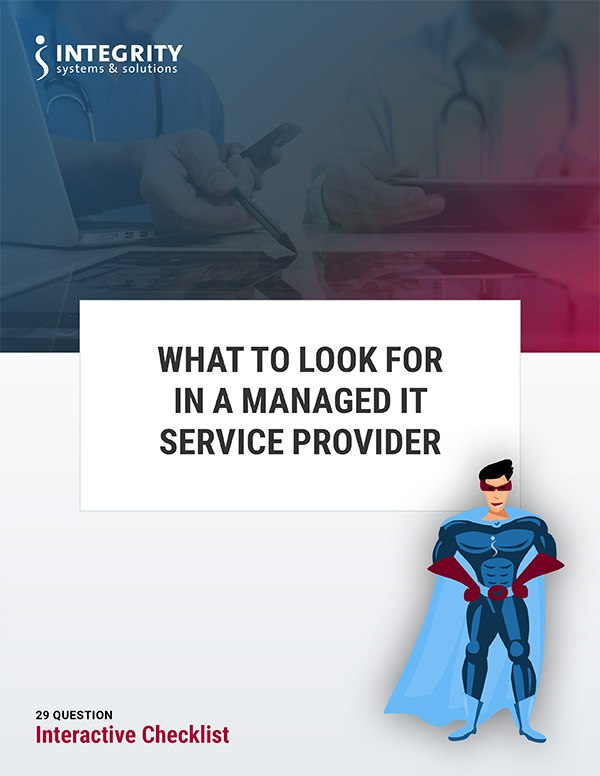 How to Choose a Managed IT Service Provider Checklist
Insight into what questions dental and medical practices should ask managed IT providers as they are searching for one. The checklist also dives into red flags to be on the look-out for.
IT Support | Practice Continuity
Whether you're in the process of opening up a new practice or you're simply in the market for a new IT partner, it can be difficult to choose a provider.
Data Security | Network Assessment
Some dental practices don't see the value in a proper network assessment or the need for cybersecurity. But network security is critical in the dental field, as healthcare companies are at a much higher risk for attack, due to the vast wealth of protected health information (PHI) they house.
Dental | HIPAA Guidelines | Healthcare
HIPAA compliance is critical for all types of medical providers, including dental professionals— as a HIPAA violation can be costly for your dental practice.
For any dentist who's considering selling their dental practice, moving through the process (or even knowing where to start) may seem extremely daunting. But it doesn't have to be. Instead, selling your practice can be easier than you might expect. Just follow some simple, common-sense guidelines in your planning.