Dental | HIPAA Guidelines | Healthcare
HIPAA compliance is critical for all types of medical providers, including dental professionals— as a HIPAA violation can be costly for your dental practice.
Dental | Healthcare | Medical
You just graduated from dental school. Congratulations, you did it! Your hard work has finally paid off. Now, to answer the questions: "what's next?" and "what do you do after graduating from dental school?" While moving from a school setting to an actual real-life practice can seem overwhelming, with a little preparation and planning, you can be ready to face the challenge and conquer any obstacles along the way. Let's consider what you need to do and know next.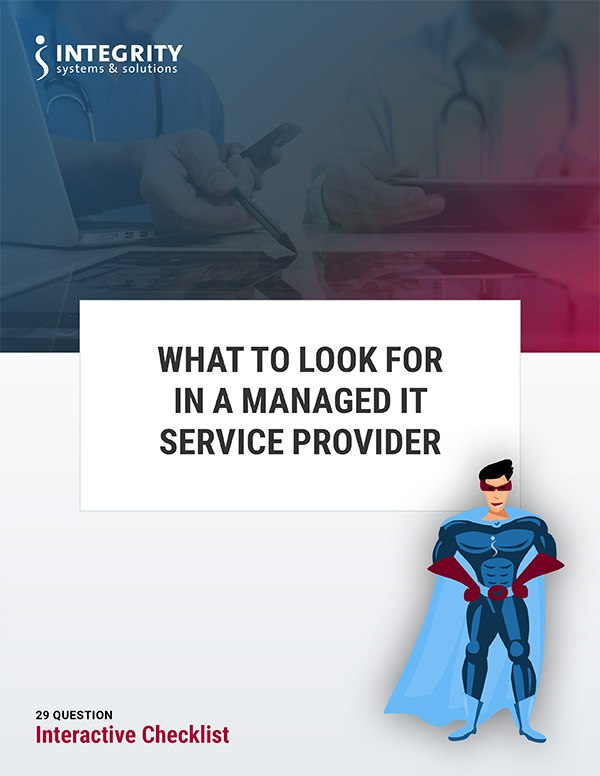 How to Choose a Managed IT Service Provider Checklist
Insight into what questions dental and medical practices should ask managed IT providers as they are searching for one. The checklist also dives into red flags to be on the look-out for.
Dental | Healthcare | Medical
Your patients and your dental practitioners are more concerned than ever about personal protective equipment (PPE) — and for good reason. With health-conscious mindsets and increased safety protocol emerging everywhere, there's no time like the present for reassessing your dental PPE standards.
In today's digital world, consumers expect more from businesses. And healthcare companies are no exception. Patients are no longer passive participants in their medical care. Instead, they have a wealth of information at their fingertips and expect convenience, access, and transparency from their healthcare providers.
Dental | Healthcare | Medical
If your dental office is closed due to COVID-19, there are still opportunities to communicate with your patients to keep them healthy and well-informed in this trying time. Here's how, and what information you should be sharing with your target audience.
Small business owners everywhere are facing waves of uncertainty during the height of our nation's COVID-19 pandemic. Dental practices in particular have taken a hard hit. Coronavirus is transmitted orally, putting dental workers at particularly high risk of exposure to this deadly virus. While some dental offices remain open for emergency visits, a staggering number of dental care professionals are temporarily homebound.