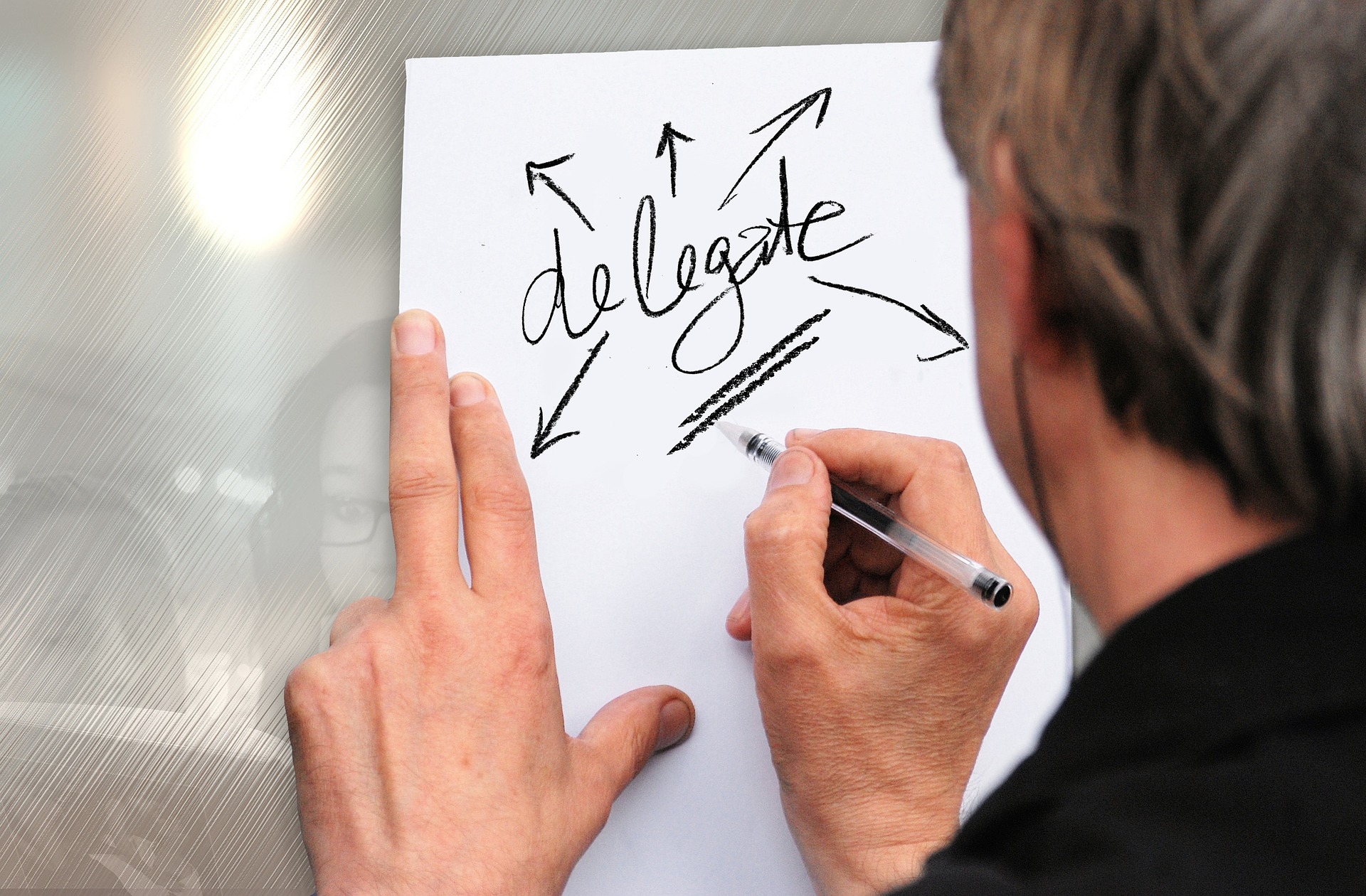 Subscribe
Breaking Down the Delegation Barrier in Your Practice
As a principal in your practice, you own everything. Not just the physical assets, but every aspect of workflow. Given how important that is, it can be tough to delegate, especially if your practice is fairly new or growing.
Your practice isn't just a clinic: you started it as a business, and you want that business to succeed. With that comes a range of functions, including IT, finance, marketing, HR, and more. In an effort to understand every component of your practice, you naturally want to make sure you're on top of everything to help guide growth. Yet exercising too much control and not delegating effectively has the opposite impact: you can become a bottleneck.
Delegation, Dollars, and Sense
Ineffective delegation leads to more than just lack of production. It can have a very real impact on your bottom line.
"The difference between our market and some others is that practitioner-owners are also the key producers," notes Jon Northway, co-founder and Senior Technology Consultant at Integrity Systems & Solutions (ISS). "If you're not producing, it creates a huge opportunity cost; you're literally losing money."
Typically, direct patient work, such as exams, drilling, and other standard procedures, should yield approximately $300 to $500 per hour. In the case of higher-level work, such as implants, that number can extend into the thousands.
"If you're taking on tasks outside of pure production, you might be doing a $25 to $50-per-hour task. You're the number-one or major producer in the practice, so when that happens, you're losing money," adds Michael Vincelette, ISS co-founder and COO. "But in our experience, the practitioner-owner mindset is that they're the doer—sometimes the office and business manager in one—so it can be hard to separate from tasks and delegate. But you literally can't afford not to delegate."
Keys to More Effective Delegation
In addition to boosting productivity and the bottom line, delegation offers practitioners the opportunity to focus more clearly on what they truly enjoy doing.
In terms of sharpening that focus, Northway offers the example of Gino Wickman's "Delegate and Elevate" concept as a potential tool. Wickman, author of several books, including Traction, How to Be a Great Boss, and more, and founder of the Entrepreneurial Operating System® (EOS), developed the four-quadrant Delegate and Elevate system to help business owners identify the tasks that matter the most to them or those they most enjoy, and those they can delegate to others.
Source: EOS Worldwide.
"The boxes in the graphic above are designed to be completed by a business owner," Northway explains. "The point of Wickman's exercise is to help business owners clearly see how they're using their time. The goal should be to live above the line and eventually in the upper left hand quadrant."
Clearly visualizing those tasks can help you make the transition into more effective delegation. Think of it this way: You get to do more of what you love every day and empower your team to do more.
Seeing those tasks clearly defined can offer another, often unexpected benefit.
"It might actually create an awakening," adds Daryl Smith, Integrity Systems & Solutions Sales & Marketing Manager. "A practitioner might view the picture of the tasks in their entirety and realize that they don't like what they're doing or like only isolated aspects of running a practice. We've seen practitioners come to this realization and decide to take different, but related approaches. Some have made the move into consulting, others have decided to open multiple practices, focusing on development and business management. The point is, there are other approaches to getting fulfillment without leaving the industry."
Another Layer of Delegation
As far as practitioner partners go, points out ISS Operations Manager Eric Adams, the most successful are those who delegate effectively.
"Those customers who understand the value of delegation understand that the number-one rule of business is to make it easier to get things done," he states. "From that standpoint, ISS is really their next layer of delegation. Our customers know what they're good at, and it typically isn't supporting an IT infrastructure. Those practices have empowered office managers and staff that they trust to run the day-to-day. We know that because, when they delegate their IT support needs to us, we predominantly interface with an office manager or someone else in the right role to deal with IT issues. In fact, we rarely—if ever—speak to a doctor regarding IT issues."
ISS Project Manager Ralph Torello puts the value of an empowered office staff in the perspective of its relationship with ISS. "There's a world of difference between calling a practice to schedule maintenance or other IT work, and being told that the doctor is in a patient's mouth and can't speak to us for an hour vs. speaking with an office manager or staff person who has the authority to work with us immediately. The back-and-forth with a practitioner who has limited time can be frustrating. And that's not just true with IT, it's likely happening down the line with other vendors and suppliers. We want our customers to fly at 30,000 feet and working with empowered practices makes everyone's job easier."
Delegating for Revenue Generation
There's also a clear bottom-line benefit to delegating IT support to a qualified partner like ISS. During the past 20 years, the technology landscape has changed a great deal for dentistry, offering the opportunity to create revenue, provided you know how to use it.
"Take an intraoral scanner, for example. In the past, you might have been able to do 20 crown cases," Northway says. "Today, you can do three to four times that number, which can pay for the device itself in a month. Having the right IT partner in place helps ensure that you'll have an infrastructure that can support that level of equipment."
The downside, he says, is that practice partners sometimes make investments like these, but then don't keep up with supporting technologies, which can slow productivity. "And that's the point of having a partner like ISS handle IT infrastructure needs. Our job is to make sure that our partners have consistently working infrastructures with technologies designed to help them take advantage of any related revenue-generation opportunities," he adds.