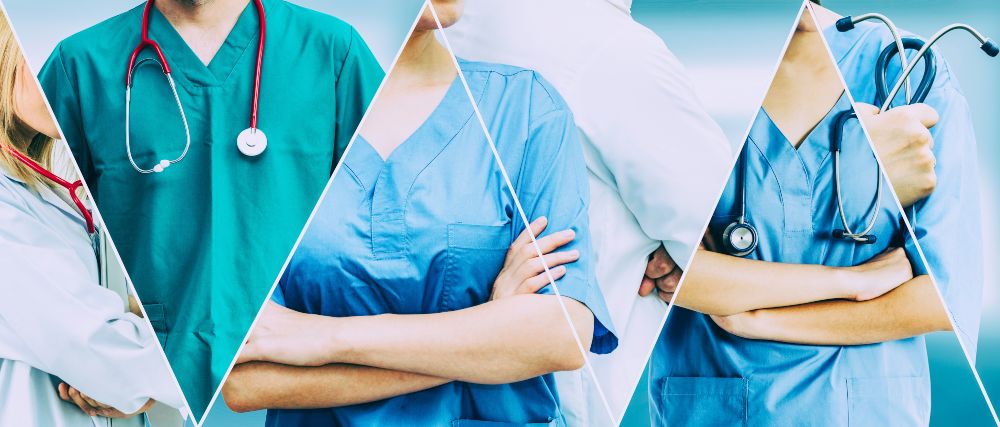 Subscribe
Pros and Cons to Consider Before Choosing a DSO
DSO | Dental Service Organizations
Dental service organizations (DSOs) can be a smart choice for both dental workers and practice owners.
For employees, the benefits of working for dental service organizations versus a private practice can be substantial, like receiving student loan reimbursement. While for owners, these organizations often take care of all the tedious clerical work like managing payroll and beyond.
But with any decision in life, there will be both pros and cons. That's why in this post, we're covering the perks of working for dental service organizations, as well as the drawbacks of working with DSOs.
Here are five important considerations to help you determine if partnering with a dental service organization is right for you: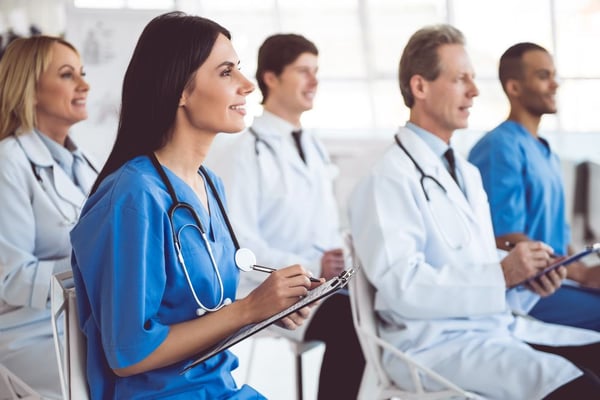 1. You may have been offered student loan reimbursement, but you won't build equity in the practice.
It's not uncommon for students to leave dental school with substantial debt, oftentimes averaging close to $280,000. One huge perk of working for dental service organizations is that some of these dental groups offer assistance in paying down your school loans. Repayment benefits of this nature can provide quick debt reduction, and may be a tempting offer that you can't refuse.
DSOs, however, might not align with your long-term investment goals. As with deciding whether to buy or lease a car, you should keep in mind that as an employee of a dental service organization, you would not be building any equity within the dental practice. If you opted to become a partner in a private practice you would be building equity in that practice. This is a real trade-off to consider.
2. New dentists can learn the ropes, but may get stuck in a long contract.
If you are a fresh-out-of-school dentist, working for dental service organizations can not only help you to gain experience within the field, but it can also be a great opportunity to learn about owning your own practice one day. We offer a guide to opening your own practice, so you can learn about what it takes to make that dream a reality. With work and dedication, opening your own dental practice really is possible.
Many dental service organizations offer continuing education programs, online or live, to help you stay sharp at your trade. Plus, new dental grads will be surrounded by potential "mentors" and experienced staff members for expert guidance.
A major drawback to joining dental service organizations, though, is being asked to sign a lengthy contract. You might discover that the DSO does not share your work philosophy. If you come to find that the dental service organization isn't right for you — perhaps the workload or your production quotas are too intense — it can be difficult to back out. Oftentimes DSOs have a legal team ready to go, and leaving before your contract term has ended can really cost you in the end.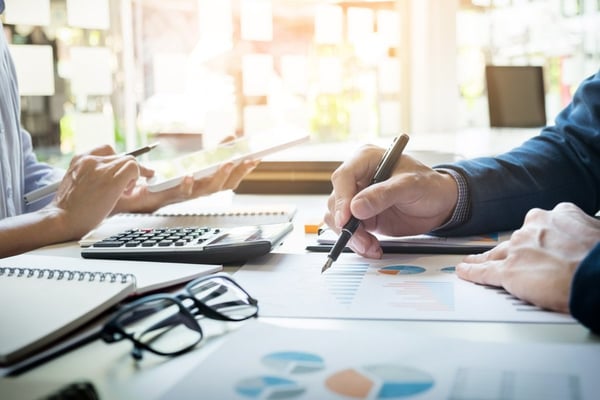 3. Older dental practice owners can enjoy some of the perks of retiring without really retiring, but this means giving up a lot of control.
Owning your own dental practice brings with it an overwhelming amount of responsibility. Keeping up with HIPAA and OSHA compliance, human resource management, building and equipment maintenance, payroll, and all the other administrative tasks is a full-time job alone— never mind tending to patients!
Although it's nice to have someone else take care of the tedious business management "chores" for you, you must also consider the other side of the coin. While you may be able to focus more on your patients and switch to a part-time schedule as you near retirement, you will not have the managerial power you once had. As the owner of your dental practice, you called all the shots — but once you relinquish the administrative reins, the dental service organization higher-ups will dictate the policies and procedures.


4. The DSO might have a good reputation, but you're playing by their rules.
Many dental service organizations have good reputations — known for getting patients in and out very quickly and treating a high volume of clientele. Dental service organizations can also turn to a vast network of resources for help. DSOs have multiple locations and can bring in multiple specialties such as oral surgery, endodontics, orthodontics, on-site lab technicians, etc. They can use these resources to provide convenient and exceptional service beyond a private practice's smaller crew of doctors and other clinical staff.
However, certain dental service organizations have a bad reputation for poor customer service and a "factory" atmosphere, putting a greater emphasis on getting more people in and out of the chair than on the quality of their care. As a dentist employed by a dental service organization, you may feel you are not given enough time with your patients.
If you don't have control over extending the length of an appointment, but your patient requires more time, you will run late for the next patient if you take longer. Some DSOs will not allow flexibility with your schedule, although the patient requires extra time. If you are a dentist employed by one of the dental service organizations with a bad reputation, your reputation may also suffer.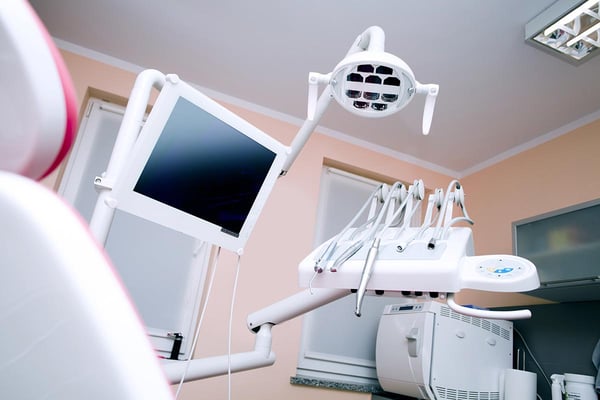 5. A DSO might have state-of-the-art technology, but private practitioners may ostracize you.
Dental service organizations have greater buying power. They often have the ability to negotiate lower prices on equipment and supplies, because they can get them in bulk at a discount. Because of this advantage, DSOs can often get the latest and greatest dental tools, equipment, and software to get the job done better and faster. It's important for you to have all the details on the technology you'll use in your dental practice. We offer a Guide to Dental Practice Technology, so you can stay in the know.
While easier access to the most modern technology can keep you current in your field and to help you to deliver better service, dentists at private practices often resent DSO providers for these added perks. Private practice dentists often feel threatened when a dental service organization comes into a local community. Dental service organizations are often perceived as having an unfair advantage over private practices in the area.
Security Within Your Practice
Having safety and security in your dental practice is very important. To make sure you're focusing on valuable areas such as technology and HIPAA compliance, to help treat and protect your patients, it's vital to have the right information.
Check out our helpful, free resource, Technology and HIPAA Compliance: A Guide for Dental Practices. The more you know about the different facets of your dental practice, the more you can stay ahead of trends and ensure you're handling sensitive issues the right way, for everyone involved.