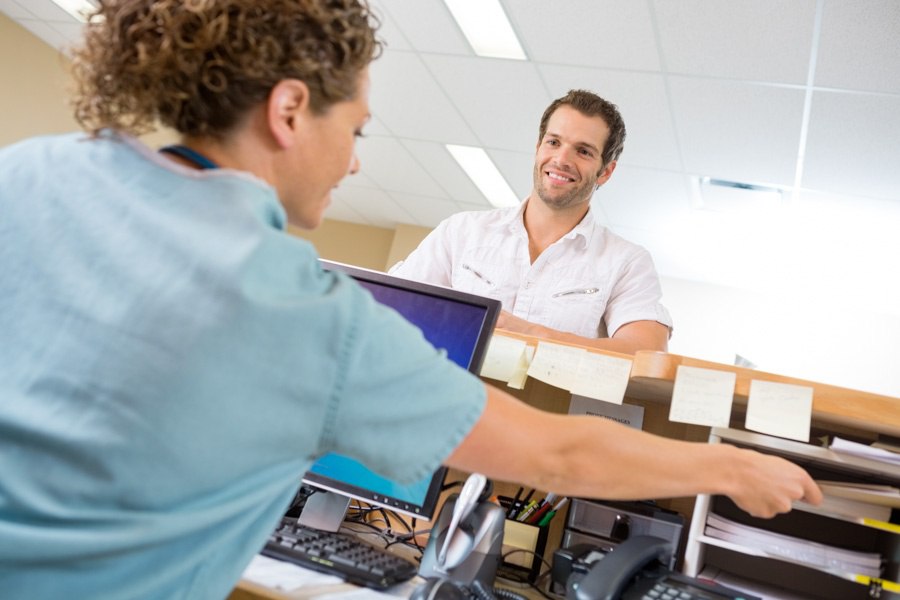 Subscribe
3 Important HIPAA Rules for Dentists
What is HIPAA?
Whether you are looking to digitize your records or you're fresh out of school, it's important to get familiar with the Health Insurance Portability and Accountability Act of 1996 (HIPAA) as it applies to you and your practice to avoid costly HIPAA missteps.
HIPAA is a complex set of laws designed to protect medical patients from having their sensitive information shared or stolen without their consent. As a result, dental practices have hefty requirements to be considered HIPAA compliant, and it can be difficult to keep track of every single guideline as it applies to your practice. We have your back. As a dental practice owner and/or healthcare professional, you will need to focus on three general areas of HIPAA compliance. They are listed below:
1. Privacy
Dating back to April of 2003, privacy laws give patients certain rights over their health information including their dental and billing history.
Under the privacy laws patients may:
Ask for changes to their records. This could include adding a contact number or other information that requires updating.
Request that a provider does not disclose their information. Patients may request non-disclosure for any reason.
Request a confidential communication method aside from what is provided by the practice. This could mean an easier way to reach your patient.
Privacy rights are a part of the HIPAA rules to ensure that patients have access to their own information as needed. In this way, HIPAA supports the doctor-patient relationship and ensures that all communications are confidential and reliable. When it comes to the convenience of digital records, your dental practice needs the right database and secure software necessary to store, retrieve, and share patient information with patients and their other healthcare providers.
2. Security
Besides giving patients the right of access to their private information, dental practices also need to keep all patient data safe and secure.
HIPAA Security Requirements
In general, HIPAA Security laws require:
Digital and/or analog systems that allow access to records for those who own them.
Unauthorized access should not be allowed. This can be tricky if your dental practice is using an analog system to store patient information.
Clean data. There should be no indications of file corruption or other forms of failure that could make the data inaccurate or insecure.
Strict security measures. Security measures must be in place to prevent unauthorized users from making changes to patient records.
Accessibility measures. Patients must still have access to their own secured information.
HIPAA rules for dentists require you to keep your patients' private information well… private. With appropriate security measures in place, your practice can be HIPAA compliant, which means less stress for you and your patients.
3. Breach Notification
In the event that a data breach occurs, HIPAA mandates that you disclose the breach information to any affected party. A data breach is defined as "the acquisition, access, use, or disclosure of protected health information in a manner not permitted by HIPAA Rules" (HIPAA Journal, 2020).
HIPAA breach notification laws require dental practices to:
Inform patients, employees, or other individuals who may have had their privacy compromised.
Inform the appropriate government authorities about the breach and how it may have happened. This would include identifying the cause of the data breach. You may need help from your IT partner.
In some cases, it may be necessary to inform media outlets depending on the circumstances surrounding the breach.
Data Breaches are Serious
No one wants to hear that their personal information was compromised. And as a professional, you don't want to have to tell your patients it happened. But if it does happen, it's an unfortunate event and requires your immediate action.
The best recourse after a data breach is to first tell anyone you are required to tell. But, it can't stop there. Your patients will rely on you to identify the root cause of the issue and fix it to prevent any data breaches in the future. This could require making sure that you are using HIPAA-compliant technology solutions.
You Need the BEST IT Environment for HIPAA Compliance
Complying with HIPAA rules can be a real challenge for dentists, especially if you run a smaller dental practice, want to make the switch to digital records, or are just getting started on your professional healthcare journey. We are here for you. Integrity Systems & Solutions is invested in creating an IT environment that helps your dental practice comply with HIPAA.
Keep in mind, you need someone who "gets it" when it comes to HIPAA compliance and your digitized patient records. For more information, read this checklist for How to Choose a Managed IT Service Provider.