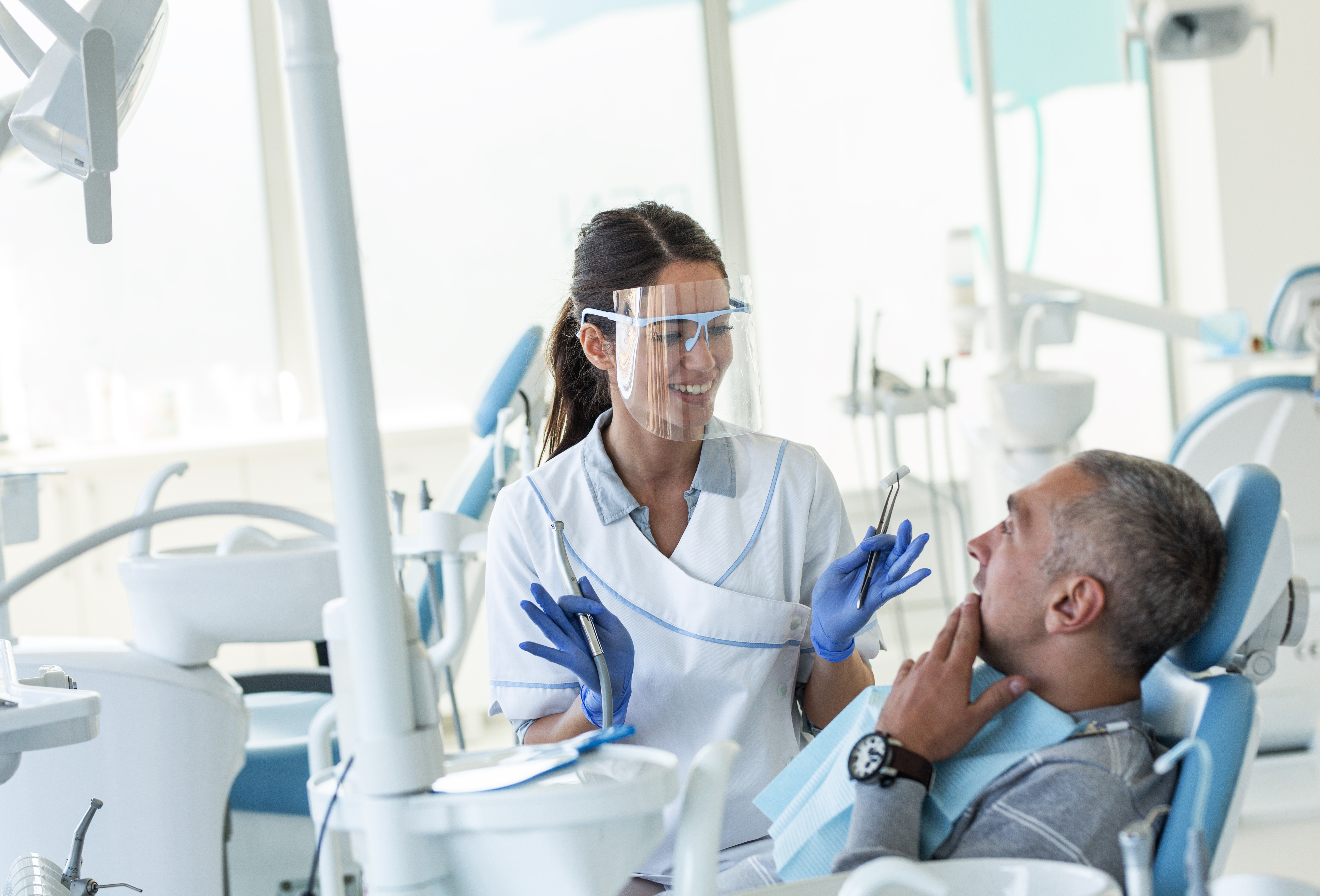 Subscribe
Just Graduated from Dental School? Here's What You Need to Know Over the Next Few Months
Medical | Dental | Healthcare
You just graduated from dental school. Congratulations, you did it! Your hard work has finally paid off. Now, to answer the questions: "what's next?" and "what do you do after graduating from dental school?"
While moving from a school setting to an actual real-life practice can seem overwhelming, with a little preparation and planning, you can be ready to face the challenge and conquer any obstacles along the way. Let's consider what you need to do and know next.
Start or Join a Practice?
The first choice you'll have to make is whether to open your own practice or join an established practice. This is a personal choice that should involve much thought, as both career paths have distinct benefits. To make this big decision easier, consider the following:
Considerations for Joining a Practice
Joining an established practice is a good option for many new dentists. It allows you to begin working as soon as possible. Often, new dentists have accumulated substantial student loans, making it difficult to also finance a solo practice when you are fresh out of dental school.
Choose a practice that aligns with where you want to live and work.
Network by reaching out to peers and other dentists within your target community.
Considerations for Starting Your Own Practice
If your dream is centered on owning your own practice, you'll need to purchase an existing practice or build your own. Consider the following:
Your budget. Be prepared for some sticker shock. Some dental practices cost over $250,000 to purchase. There are also significant costs involved in establishing a new practice.
The location. Do some research. Get an understanding for the local market and who your target patients are. Then, ensure your practice is strategically positioned in that area.
Equipment. This includes physical equipment and IT equipment.
Employees. Who you hire will be a major factor in the success of your small business. Make sure you screen candidates thoroughly and hire only the best.
Attract patients. Get the word out for opening day and have a marketing plan to ensure you attract patients.
Make sure everything is legal and secure all necessary licenses. Don't wait on this as the process can take months. You need to be registered with the DEA, your state controlled substance organization, have a provider identifier number, as well as comply with all local regulations. Each of these can take a significant amount of time to secure.
If You Decide to Go Out on Your Own, Learn Business Basics
While dental school prepared you for clinical work, it might not have been as clear about business basics. However, knowing how to run a business efficiently will go a long way in ensuring your overall success.

Make sure you do the following to enhance the business side of your practice:
Capitalize on your working hours. This means figuring out when the best time is for patients to come into the office. Consider offering very early, late, or weekend hours for your patients. Or, you might find that normal daytime hours work best for your patient population.
Check your inventory. Note if you are overusing specific products or ordering too many. Ideally, you want to have enough stock on hand to do your job, but not so much that it goes to waste.
Create branded merchandise. Giving away merchandise that features your practice name and logo to your patients is free advertising!
Market yourself. Explore your marketing options: online, print, etc. Ask your patients to refer other patients to you. Make sure you network with other healthcare providers and dental specialists.
Adopt user-friendly scheduling solutions. Ensure that the process of making and keeping appointments is as easy as possible for your patients. This could include a digitalized scheduling system or utilizing scheduling software.
Provide financial options for your patients. Let's face it, dental care can get expensive, especially if patients don't have dental insurance. Make it as easy as possible for your patients by providing a variety of financial options, ensuring they can afford the care they need.
Automate billing. Streamline the billing process by installing software that manages the task for you.
Understand and Embrace Financial Planning & Saving For Emergencies
During the excitement of opening your own business, you may not be thinking about rainy day situations. However, to ensure that your business prospers, you need to embrace smart financial planning, including planning for potential pitfalls or emergencies.

Here are some key takeaways to remember:
Plan for retirement. You shouldn't wait until retirement edges closer. Get started planning as soon as possible after you start practicing dentistry.
Be aware of your overhead and keep it in line. Don't make the mistake of sinking too much of your income into overhead spending. Aim for an overhead ratio of 55-60%.
Plan ahead for large purchases. Sometimes it is necessary to spend money on your practice. However, when you are purchasing a big-ticket item, think about the timing of the purchase and plan ahead. Will the purchase ultimately make your practice more money?
Establish your practice. Consider how you will set up your financial structure. This means establishing yourself as either a C-corporation, a sole proprietorship, an S-corporation, or a Limited Liability Corporation (LLC). The structure you choose will determine how you are paid and how you pay taxes. .
We Are Here to Help
We understand the process of starting your own business is overwhelming.
Our team at Integrity Solutions is here to help make the process a bit easier, with technology solutions and assistance made especially for the dental industry.
Contact us for all your IT equipment and systems needs.