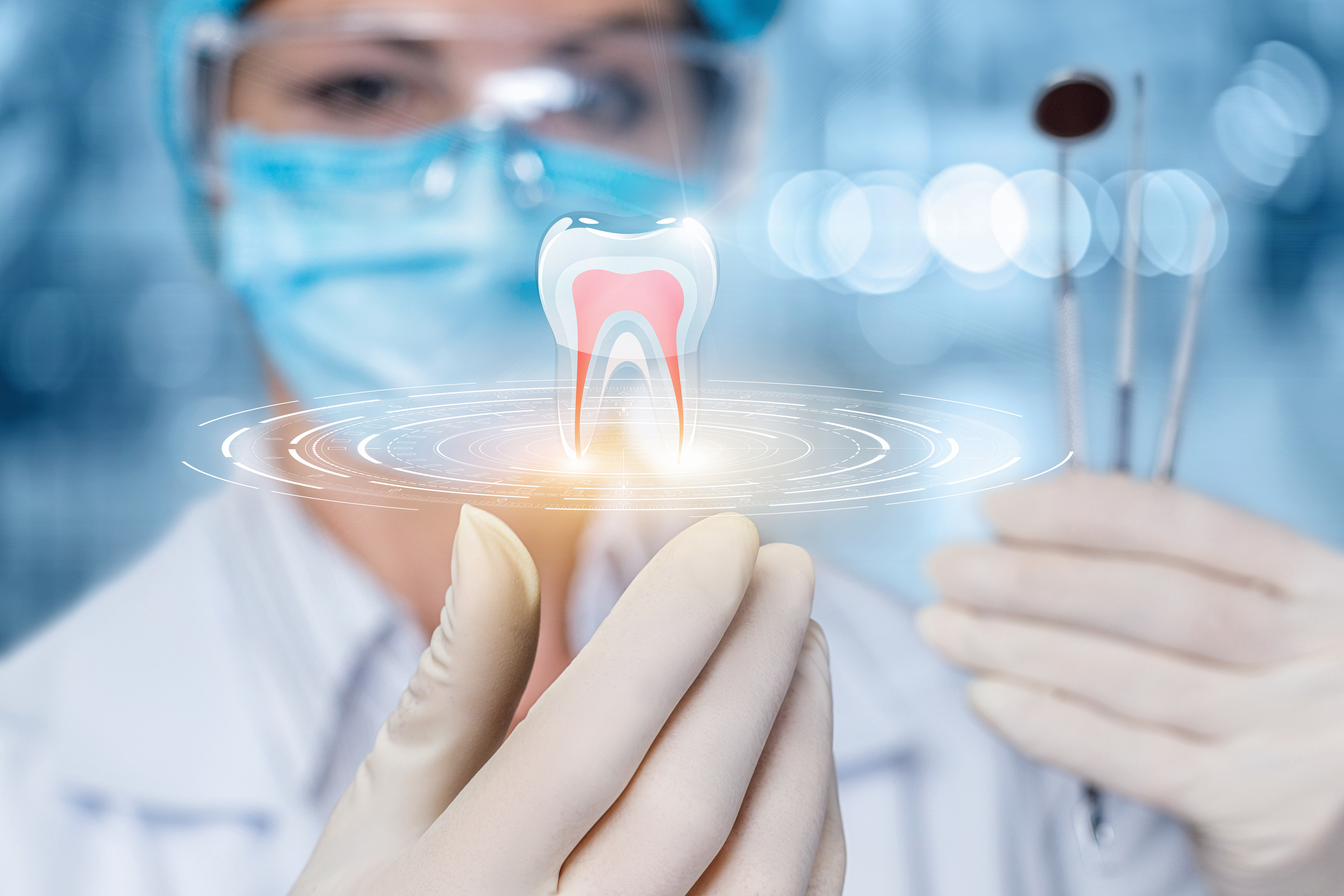 Subscribe
Our Predictions for Dental Technology Trends for 2021
Each year, the team at Integrity Systems & Solutions actively thinks toward the future. With the ever-changing evolution of technology in the dental industry, it's crucial for practice owners and dental technicians alike to stay up-to-date on the latest advancements and upcoming trends.
Last year, our 2020 trends post stayed relatively true to our predictions — despite the fact that this past year was disrupted by an unforeseen global pandemic. The resulting changes COVID brought to the world of dentistry were astounding, and practices all across the US had to adapt upon reopening.
We predict that the dental field will continue to evolve in response to the virus, but that's not the only adjustment to come. Here's what you can likely expect in the dental tech landscape come 2021:
Virtual Treatment Plans & Patient Interactions

With fewer patients willing or able to visit the dental office as a result of coronavirus threats and infections, dental practices across the country will need to make some changes.
Practices may be elevating their digital presence and virtual services to keep up with the growing demand for patient convenience and safety. From utilizing online dashboards where patients can book appointments and view upcoming dental appointments online, to "teledentistry" — or consultations or exams via video conferencing — it'll be a year of digital advancement for some practices still late to adopt online technology.
While this trend might seem like a heavy lift now, virtual appointments may become a more frequent occurrence in years to come with diagnosis and at-home treatment options becoming more readily accessible. With this in mind, and assuming your competitors are making advancements, this is an important concept to focus on for 2021.
In-Practice Digital Imaging / 3D Printing

Last year, we forecasted upgrades to dental 3D printing technology, and it's looking like this trend will continue to grow.
Three-dimensional print machines have been shown to reduce the manufacturing costs of certain orthodontic appliances and supplies. They offer incredible customization possibilities for patients in that they aid in dental repairs, restorations, manufacturing crowns, dentures, and bridges.
This is an ever-important advancement during the pandemic, with "digital dentures" granting dental practitioners the ability to create the materials they need for patient care without having to leave the practice or outsource production, thereby reducing COVID exposure risks.
Readily-Accessible Laser Treatments

Come 2021, we expect that more dental practices will be purchasing their own laser treatment technology versus referring patients out for this type of treatment.
The right laser machinery can improve procedures by making them easier, faster, and more comfortable for the patient. From teeth whitening and cavity detection to treating tooth sensitivity or gum disease, this technology is becoming more versatile and essential for a well-rounded practice — and we expect to see more dental practices prioritizing investments in laser tech this upcoming year than ever before.
Aerosol-Reducing Technology & Air Purification

Since COVID hit the US, companies have focused on making new technology designed to decrease the concentration of aerosols containing the coronavirus. Researchers at the National Institute of Standards and Technology (NIST) have been working on developing this technology for decades, as it has the potential to help hospitals, retailers, and many other indoor settings improve their safety. Of course, we're focused on its benefits for dental professionals and patients — and this upcoming year, new advancements will have been made in ventilation and air cleaning that can be used in patient rooms.
NIST has released a tool — FaTIMA — specifically designed to help you estimate the amount of aerosols in a room and to understand your possible solutions. According to the American Dental Association, the Centers for Disease Control and Prevention are suggesting that dental professionals consider using portable air filters while performing aerosol-generating procedures and again immediately afterwards.
If your practice does not have air purification systems in place, 2021 is the perfect time to look into purchasing the equipment and implementing strict usage mandates.
Keeping Up with the Trends

Many of the predictions in this post center around advancements in dental technology. Continue to learn How to Successfully Transition into Digital Dental Tech by reading our other blog.
By partnering with a managed IT provider who specializes in dentistry, you have an edge over other practices in keeping up with ever-evolving technology.
Download our free checklist for help choosing the right provider for you.