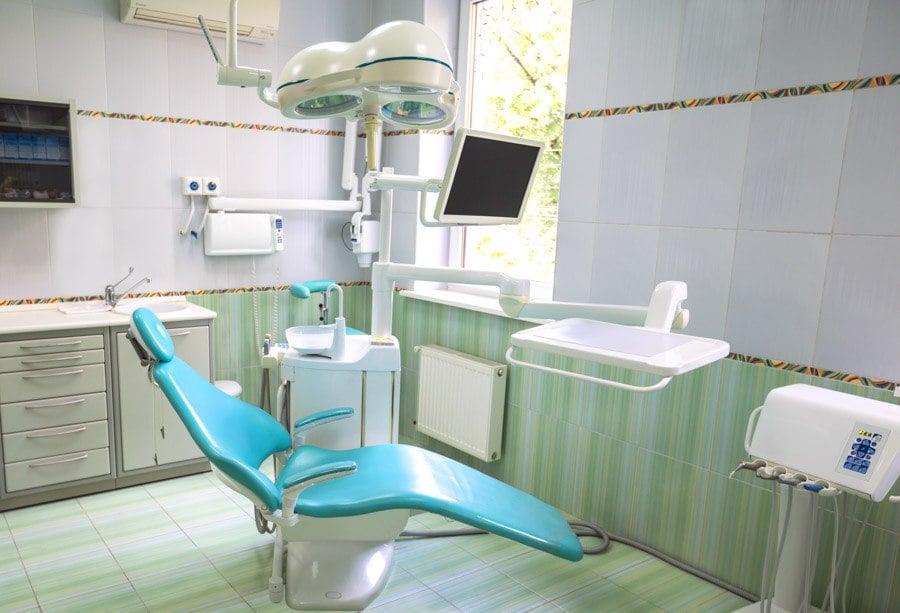 Subscribe
Our Predictions for Dental Technology Trends in 2020
Technology continues to quickly grow and advance in all industries, but in the dental industry in particular. If you're in the dental industry, it's important for you to keep pace. Utilizing technology advances in the dental field could mean more efficiency for your office, a better patient experience, earlier detection, and could be a selling point for new patients. Here are the top dentistry technology trends you should check out:
---
Do you know what to look for in a managed IT service provider?
Download our checklist to learn if you're making the best choice for your practice.
---
Optical Scanner/Intraoral Scanner
An optical scanner, or intraoral scanner, is a device for capturing direct optical dental impressions. It works like other 3D scanners in that it projects a light source onto the object to be scanned. An IOS is capable of creating a 3D replica of a patient's dental structure, providing a digital map of a tooth/teeth. In order to create crowns, bridges, and porcelain veneers, you need a representation of the patient's existing dentition. An IOS scan may be more accurate than a traditional dental impression. It can also aid in analyzing the accuracy of a case produced by a dental lab.
Some advantages of optical impressions are:
Reducing patient discomfort; patients do not have to bite on gooey material while trying to breathe
Efficiency; simplified clinical procedures for the dentist reduce the amount of time needed for taking an impression and eliminating plaster models
Allowing better communication between the dental technician and the patient
More realistic shade measurements
Improved patient engagement
Better quality of treatment
There are disadvantages to be aware of with IOS:
Detecting deep margin lines in prepared teeth and/or in the case of bleeding can be more difficult
There is a learning curve to using an IOS
Cost of purchasing and maintaining equipment
According to Mangano, Gandolfi, Luongo, and Logozzo, current optical scanners are accurate enough "for capturing impressions for fabricating a whole series of prosthetic restorations (inlays/onlays, copings and frameworks, single crowns and fixed partial dentures) on both natural teeth and implants. In addition, they can be used for smile design, and to fabricate posts and cores, removable partial prostheses and obturators. The literature to date does not support the use of IOS in long-span restorations with natural teeth or implants. Finally, IOS can be integrated in implant dentistry for guided surgery and in orthodontics for fabricating aligners and custom-made devices." Consult your IT partner about how you might integrate IOS technology into your practice.
3D Printing
Many major dental manufacturers are already using 3D printers to print and fabricate models, surgical guides, orthodontic appliances, and even provisional restorations. There are many ways dentists can use 3D printing. Some of them are:
Replacing or repairing a damaged tooth: The dentist scans the patient's mouth with an IOS, which creates a 3D image of the teeth and gums. The image is saved as a computer file where it can be manipulated using Computer Aided Design (CAD) software. The final design can be printed on a 3D printer.
Creating an orthodontic model: Rather than traditional dental impressions involving the patient biting on clay, a dentist can use the IOS device to create a computer image of a patient's dentition. As with the previous example, a dentist can use the image as the initial model for designing an orthodontic treatment plan. Appliances could then be printed in-house, or by a dental lab that uses 3D printing technology.
Producing crowns, bridges, caps, dentures, etc. is possible using the same process listed above. Only the material used in the printing process would change.
Constructing specialized surgical tools can be done using 3D printing technology.
The major benefits of 3D printing in dentistry are that dentists and patients save money, and dental and orthopedic services are faster and more accurate.
Cloud Based Software and Storage
Cloud based storage may keep your data more secure, provided you carefully choose your provider. Your IT partner can assist you in choosing a reliable cloud based storage vendor. With cloud based storage, you have less human error, which accounts for 52% of data breaches. Automate your backup process to the cloud and your data will be up-to-date as well as better protected.
Cloud based dental software may end up being less expensive than a desktop version. While you will spend money on a subscription, your software will always be kept up to date.
Advanced Visualization
New products are on the market that provide clinicians with the best level of magnification for a procedure. Having advanced visualization allows for more accurate communication with the dental laboratory team and helps minimize stress for both the dentist and patient.
Fiber-optic transillumination (FOTI) technology is helping to improve cavity detection. Dentists can use a compact, portable caries detection device that uses transillumination to identify occlusal, interproximal, and recurrent carious lesions and cracks. This portable device makes it easier for clinicians to see through teeth and observe anything that could be alarming. It allows dentists to find cavities earlier and provide earlier preventive maintenance. This is also a great alternative for patients who don't like dental x-rays as it's less intrusive.
High Tech X-Rays
Digitized x-rays are becoming the norm in most dental practices. Digitizing x-rays allows you to make your process more efficient and save time. Images can be stored more efficiently and shared with other specialists quickly. Patients are exposed to less radiation because radiation levels are lower with digital x-rays. More dental practices are able to afford digital radiography because costs have come down.
Online Patient Interaction
Social media is a great way for dentists to educate patients and encourage more frequent visits. Traditional marketing efforts plus social media can broaden a dental practice's reach in finding and keeping patients.
Having a mobile responsive website is an important consideration for all dental practices moving into 2020. Websites will need to allow patients to book appointments, make payments, and more.
Conclusion
It's important for dental practices to adopt newer technologies quickly to stay competitive in the market and continue to grow. It doesn't mean you have to adopt everything at once, but you should identify areas in your practice that could be updated as well as areas where you can increase efficiency by adopting more technologically advanced tools and practices.