There is a wide range of conferences for dental professionals in 2022. Here are a few of the best dental conferences in 2022.
All things considered, 2021 was a pretty unpredictable year. But the team at Integrity Systems & Solutions was honored to be right about a key point—health care professionals from across the country adjusted their practices to meet and overcome the challenges brought on by the ever-shifting mandates and new regulations due to the continuation of the global pandemic.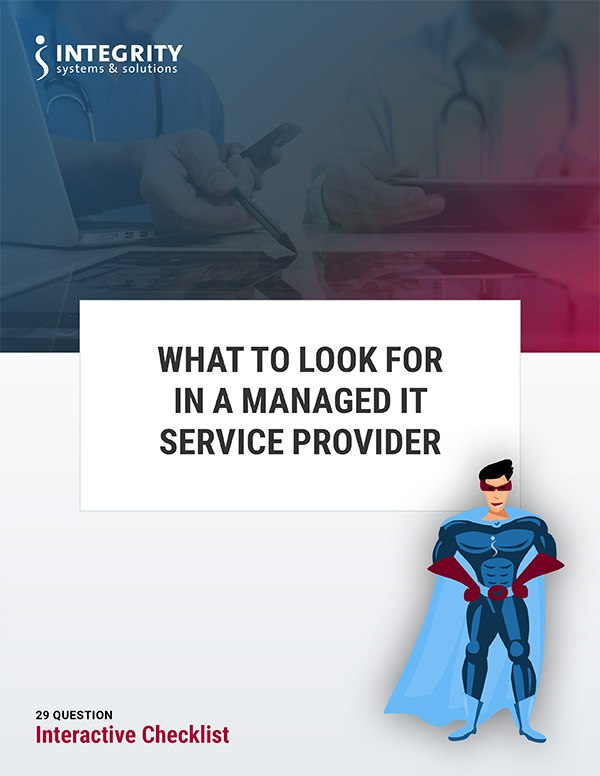 How to Choose a Managed IT Service Provider Checklist
Insight into what questions dental and medical practices should ask managed IT providers as they are searching for one. The checklist also dives into red flags to be on the look-out for.
Every dental office needs some kind of IT support. But many dental offices are too small to afford the salary and benefits of a full-time IT employee, never mind an entire information technology-focused team.
In today's digital world, consumers expect more from businesses— and healthcare companies are no exception. Patients are no longer passive participants in their medical care. Instead, they have a wealth of information at their fingertips and expect transparency, convenience, and easy information access from their healthcare providers.
DSO | Dental Service Organizations
Dental service organizations (DSOs) can be a smart choice for both dental workers and practice owners.
Data Security | Dental | HIPAA Guidelines
In this day and age of increasing compliance requirements and ever-evolving threats of security attacks, it's important to have the right cybersecurity package for your dental practice. After all, your sensitive data, including the personal and financial information of your patients, needs to be protected at all costs.