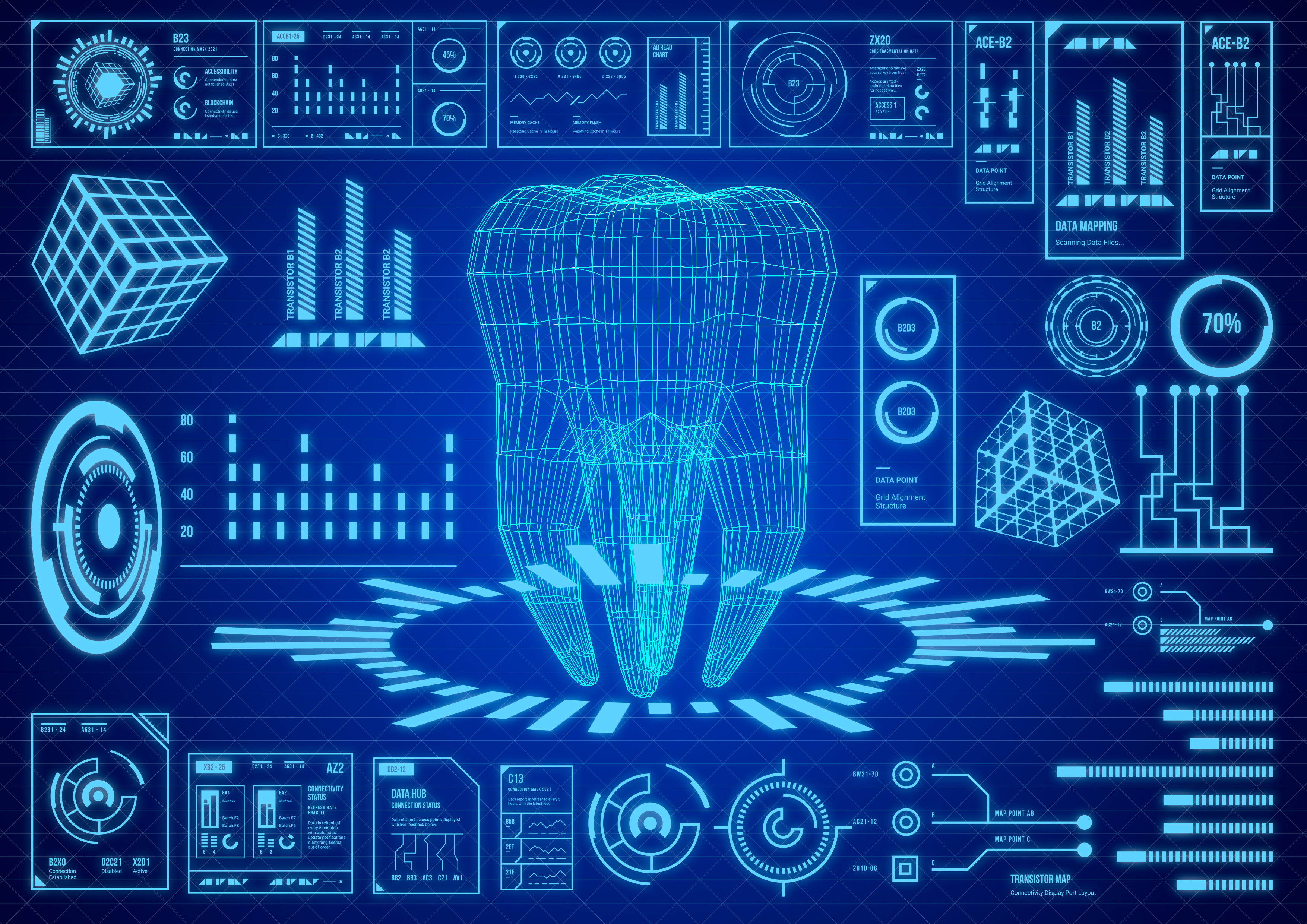 Subscribe
Tracking the 2023 Trends in Dentistry | ISS
In 2022, we continued to see the adoption of digital dentistry across our clients' practices. The trends we covered last year—smart toothbrushes, 3D printers, augmented reality (AR), intra-oral cameras, and more—appear to be part of a continuing move into dental digital transformation.
Our exploration of trends leading into 2023 builds on that transformation.
Intra-Oral Scanning
Building on the growth of intra-oral cameras—which doctors use to get high-definition images of patients' teeth and gums—is intra-oral scanning and digital impression software. Typically shaped like an oversize pen or a wand, an intra-oral scanner is a handheld, sometimes wireless device that captures 3D dental impressions. The software then uses the data to create detailed, high-definition images of a patient's mouth.
"Most often," says Eric Adams, Operations Manager at Integrity Systems & Solutions, "we see those images being used to help guide complex dental restorations, but intra-oral scanners will likely have an increased impact on aiding treatment planning, diagnostics, and more as adoption picks up steam."
Laser Technology
Laser technology has been around since the mid-1990s but has made great strides during the past few years. Lasers work by delivering energy in the form of light to vaporize tissues in dental procedures. They can be used on both hard and soft tissue procedures. Once viewed mainly as a tool to whiten teeth, laser tech has become increasingly diverse. Today, it's utilized in everything from removing decay, gum reshaping and other forms of oral surgery to biopsies and more.
Among the benefits of laser technology are that patients require fewer medications and antibiotics post-treatment and a reduced risk of bacterial infections as lasers sterilize the affected areas as they progress through a procedure.
Artificial Intelligence (AI)
"We're not seeing AI take hold across the industry in a major way just yet, but it is beginning to grow among some of our early-adopter client practices," says Michael Vincelette, Co-Founder, Integrator, and Finance Manager at Integrity. "When integrated into software applications, AI can help guide treatment guidelines and options, streamline workflows, aid in automated messaging for scheduling, and automated marketing."
Though not yet widely in use, AI is aiding the development of robotics for minimally invasive procedures, such as teeth cleaning and extractions.
That said, Adams notes, AI has great potential and it should begin to make greater inroads in dental technology and practices in the coming year.
It's Not All About Tech
Throughout the past few years, technology has affected and advanced dentistry across a wide range of treatment and operational areas. As impactful as technology has been, says Vincelette, staffing has also loomed large as an ongoing issue.
"The fluctuations have been extreme," he says. "We're still feeling the staffing challenges now as practices are having a hard time sourcing hygienists, assistants, and other personnel. In the post-Covid world, we're seeing more demand for higher salaries. That's also driving some practices to outsource non-core parts of the operation, such as billing, AR, and insurance processing. That's one area where no one has a crystal ball: we anticipate that staffing will be an ongoing issue in 2023."
Taking on Technology
There's no doubt that technology will continue to be a game-changer for dental practices (and for all healthcare practices)—and become increasingly complex. It can be difficult to stay on top of trends and to know when it's time to integrate them into your practice. Practitioners must balance a fine line between adopting technology that creates ROI for the long term and doing it in a way that has an immediate effect.
Integrity is here to help simplify technology and make it work for your practice, now and going forward. To learn more about how we can help you optimize technology in your business, download "The Complete Guide to IT Outsourcing for Dentists," a complimentary guide from Integrity Systems & Solutions.