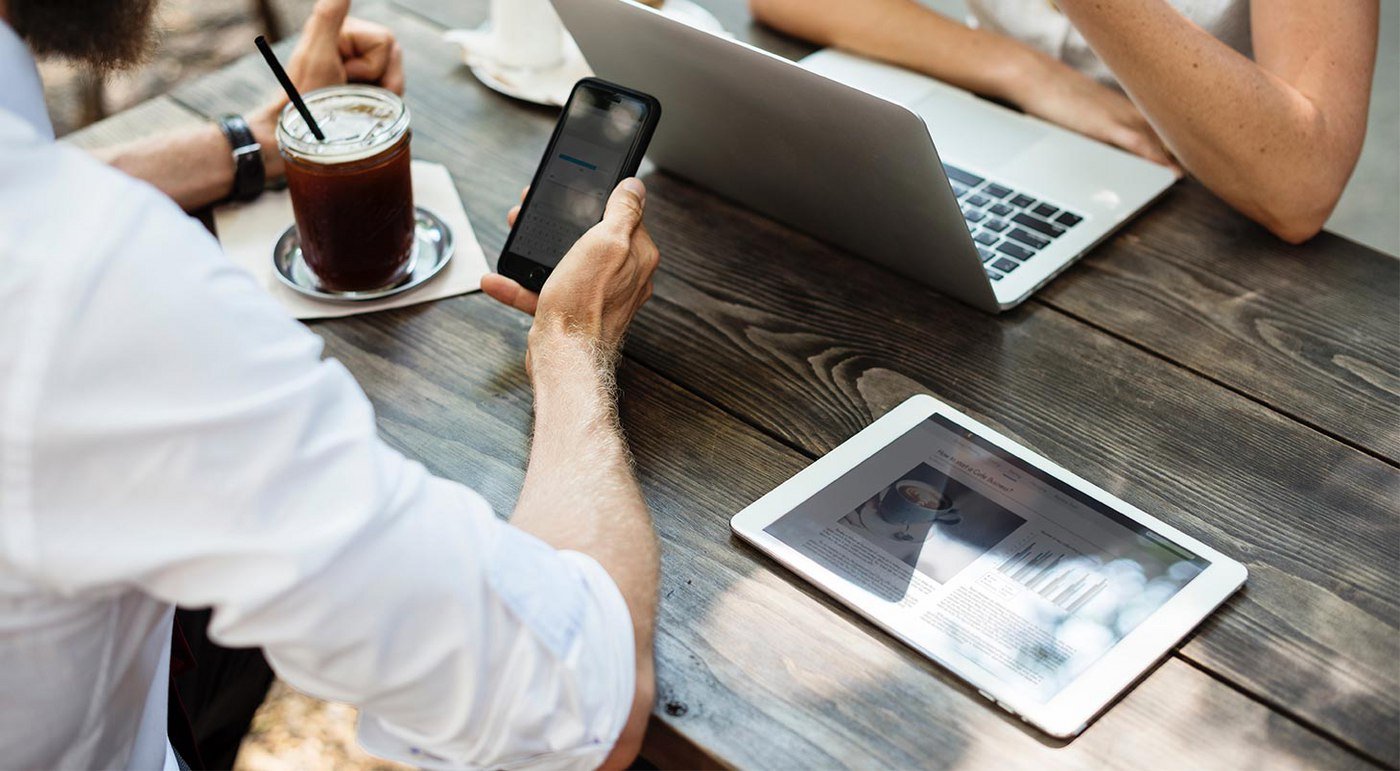 Subscribe
5 Things To Look For In Dental Practice Management Software
You have made the decision to go digital in your dental practice, now what? Navigating the field of dental practice management software can often be challenging and overwhelming. There are tons of options, each with different features, functionality, integration options, reporting, levels of support, etc. But deciding on the right software for YOUR PRACTICE doesn't have to be so difficult. Listed below are some guidelines that will help you evaluate dental practice management software. Whether you operate out of a single office or manage multiple locations, considering these 5 factors will help you maximize your success in making the right choice for your dental practice the first time.


---
Do you know what to look for in a managed IT service provider?
Download our checklist to learn if you're making the best choice for your practice.
---
1. Functionality
First and foremost, when starting your dental practice software research, focus on creating the best experience possible for your patients. Consider what you're currently doing, what features you want to see in a dental practice management software solution, and which areas you can improve upon by going digital.
Some important factors to look into include:
Is the software cloud- or server-based? This is an important factor, especially for multi-location dental practices.
HIPAA privacy and security considerations: how does the software

keep patient information secure

?
Patient experience of the workflow, from first patient contact to dental visit to final payment
Ease of scheduling and rescheduling appointments, ease of use in general
Clinical charting and digital radiography
Patient education, with emphasis on prevention
Accounting, including patient and insurance billing
While there are features all dentists will need, consider your specialty. For example, periodontists need a good charting feature, while oral surgeons need the ability to bill medical insurance as well as dental insurance. Consider your patient population; if you see patients with government insurance plans such as Medicare and Medicaid, you will need a thorough reporting feature that will help you easily produce the reporting data required by government programs.
When you begin your search for dental practice management software, ask your staff which features they would like to see. You and your staff could also test multiple programs to determine the best fit for your practice. Ask colleagues, especially those in your dental specialty, which program works for them and how they chose it.
Don't forget about scalability. You don't want to outgrow your software as your practice grows. Choose a vendor with a good track record of reliability and regular updates.


2. Reporting/Analytics
You didn't go to dental school to learn about advanced statistics and data analysis. Reporting and analytics are afterthoughts for most practitioners. But if you don't pay attention to your practice numbers, what's the point? The fact is you need to monitor key data: case acceptance, patient retention, billing, collections, etc. This is the only way to determine the health of your practice and to set goals for the future. Using the best cloud-based dental software available will automate this process more easily.
The best practice management software systems will produce robust reports, giving you the information you need in an easily digestible manner. This allows you to make the right business decisions and to operate in the most efficient way possible. Your software should be able to produce a variety of reports, filtering and presenting the data most relevant to you. The reported information can then give you actionable insights into the best business decisions for your practice.


3. Integration
No matter how comprehensive any cloud-based dental software package is, there may be features you need to add on. Maybe you want to add an intra-oral camera to help facilitate patient case acceptance. Ask vendors how well new programs and hardware would interface with their dental software product. Any programs you currently use will also need to be able to function with the dental practice management software you choose.
For example, you may already have digital imaging, patient communications, and marketing tools in place. Consider the new management software's ability to integrate with what you already use. Make sure you understand how all this information is shared between systems (how often data is updated, etc.). Look into how fast documents open within the software, such as PDF files, x-rays, and pictures. Any application plug-ins should work seamlessly with the dental software. Your information technology partner can assist you in asking vendors the right questions.


4. Support and Software Updates
Although software vendor support is important for the initial migration of the digital management system, having a great support team at all times is essential. Even after your staff is up and running with the new system, things will come up, and a slow response time or an inability to address an issue quickly can bring your practice to a halt.
A dental software company with a great team that supports you every step of the way makes everything a lot easier. Ask about their methods of transition. Do they offer different support plans? Will everyone in your practice have access to this support? Find testimonials of existing dental practice management software program users and contact them directly to find out more information. You certainly don't want a software vendor who forgets about your practice once they have made the sale.
5. Training Assistance
Transitioning over to a cloud-based dental practice shouldn't be a jarring process. Your cloud-based dental software vendor should be able to guide you smoothly through the steps. Ask about their on-boarding process and whether they conduct on-site training of multiple people or if training is limited to one person. Good training makes staff more efficient, saving you money in the long run. Trained staff members will waste less time trying to hunt through the manual to figure out how your new software performs certain tasks and they will make fewer mistakes.
If you have a person on staff who is skilled enough to train the rest of your team, this might be a viable option, and a good way to reduce what you spend on support. Just remember that while that person is training others, they will not be getting their own job done. As new staff join your team in the future, will your vendor provide training to them? Many vendors will provide access to webinars for training, but these should be viewed as supplemental to one-on-one training.
Conclusion
When considering what is the best dental practice management software, remember that the most important goal of a new system is the improved experience it provides to your patients. Use the free checklist to decide what you want in terms of function, analytics, integration with other software, support, and training. Don't forget to consult with your IT team before choosing a program. They will help you consider factors you might not otherwise think about.