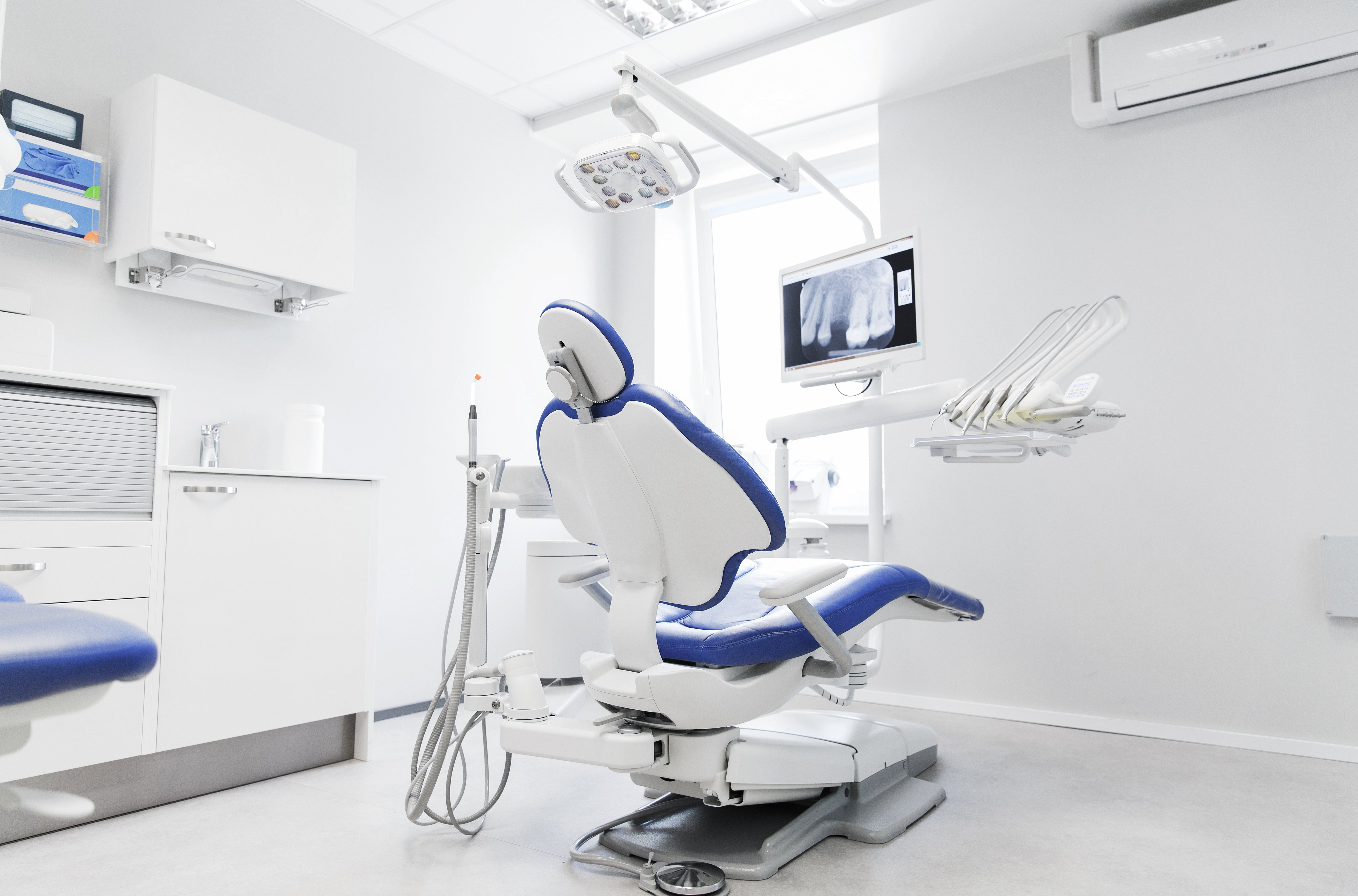 Subscribe
Selling Your Dental Practice? Here's A Checklist to Get You Started
For any dentist who's considering selling their dental practice, moving through the process (or even knowing where to start) may seem extremely daunting. But it doesn't have to be. Instead, selling your practice can be easier than you might expect. Just follow some simple, common-sense guidelines in your planning.
Here's what to consider if you're thinking about selling your dental practice:


1. Motivation for Selling
There are plenty of reasons why you might consider selling a dental practice. For example, are you ready to reduce hours or retire? Are you looking to reduce administrative responsibility? There are several options.
Sometimes, dentists feel pushed to sell to a DSO (Dental Service Organization) because it's one of the ways they can relieve some of the non-dentistry responsibilities of running a practice, such as payroll, staffing, and technology management.
Choosing a DSO may not be the right option for your needs. You'll give up most of the control, and won't be building equity. You may also have a long contract, be ostracized by private practitioners, and have to live by rules you don't care for. Those are serious considerations to weigh.
But it's not the only way out. You can sell to another solo practitioner or small group, create your own DSO, outsource tasks, or find ways to delegate. There are a few different options for relieving some of that stress without giving up control of your overall practice.


2. Financial Advice
One of the first steps in thinking about how to sell a dental practice is to make sure your finances are in order. When you meet with your financial advisor, it can give you peace of mind and additional momentum in a direction you can feel confident about.
Financial advisors — fiduciaries, in particular — can be helpful in navigating the world of selling a dental practice and what to do with the money you earn.
Whether you're selling shares to a partner, selling a sole proprietorship to a corporate practice, or selling to a DSO, a financial advisor can play a large role in your success.


3. Taxes
Selling a practice is a major step and it can bring many benefits to you. However, there's also the element of taxation that you have to consider when you make such a sale.
There are several different levels of taxation to consider: First, there's the tax that you will incur as an individual. The earnings that you take away from a sale will be taxed as income, and depending on your state, you may be liable for other taxation as well. Second, you may also have taxes to pay because of or through the sale of your property. This could include paying your property taxes to date, if you own your practice's property.


4. Getting a Valuation
When you're looking at how to sell a dental practice quickly, you want to get a comprehensive valuation and truly understand what it's worth.
Valuations allow you to accurately gauge the monetary value of your practice by having a third party evaluate all of your assets.
This naturally includes your patient list and physical assets. If you own the property where your practice is located, a valuation would include that property. The current geographic location will be taken into consideration as well.
These are only a few of the items that a valuation could examine. You will not truly know what's contributing to your dental practice's value until you have the valuation performed.


5. Continue Business as Usual
The major selling point of any dental practice is the amount of revenue that it earns on a regular basis. This is also part of a valuation, and you'll have this information tracked in your weekly and monthly records.
During the time of the sale, it's crucial to continue working as you always have. Working more will spike your average and possibly burn out your staff. It will look odd to a potential buyer.
Working too little could decrease your income and make the prospect of purchasing your practice less attractive to potential buyers.
When you continue business as usual, you give a potential buyer the best incentive of all — predictability.


6. Establish Employment Rules for Others
Depending on your agreement with an associate or associates, they may be entitled to some kind of compensation if you sell the practice. Your employees may or may not continue to work their regular jobs. There are other several options that potential buyers have when it comes to retaining or dismissing the employees of a practice they are purchasing. This is ironed out in the sale agreement, and many buyers may be interested in maintaining a staff that has created positive and predictable results for the practice. Other buyers may be interested in cleaning house and starting things over with a team that they hire directly.
Regardless of the direction that a buyer wants to take, it's crucial to determine what will happen to your current employees so you can communicate that quickly and accurately.


7. Settle Outstanding Patient Accounts
Are there any patient accounts that are long past due? Are there others that you can resolve by reminding patients that they need to pay account balances?
If you answer yes to either of these questions, it's important to settle these accounts. Outstanding balances may be considered liabilities by a potential buyer, making your practice less attractive to buy.
If you can settle the accounts — either by dismissing the debt or collecting it — you can make that a non-issue during purchase.


8. Work with an Attorney
Dental practices are often small businesses, but because they're also medical institutions, they're subject to a large number of unique laws. This includes HIPAA, which stipulates the storage and communication of sensitive patient data.
Depending on your state, you may have other laws that you need to follow as well, some of which may apply exclusively to the sale of a business or, more specifically, a dental practice.
This is why it's so important to work with an attorney who has gone through this kind of sale before. Their experience and insight can ensure that you're not liable for any missed details.


9. Establish a Timeline
There are a lot of factors that may contribute to the timeline of selling your practice.
Market conditions, revenue, debts, assets, liabilities, and more will all impact your ability to sell a dental practice quickly.
This is why it's important to be realistic about the timing of your sale. If you'd like to sell a practice in three months so you can retire at a certain time, it may not be pragmatic to force your practice's sale to follow that timeline.
More likely, you could be in for a longer process of entertaining prospective buyers, offers, valuations, etc.


Make Sure Your IT is in Order
Choose to hire a managed IT service provider to help you keep things in order. Are you ready to find a managed IT service provider, but you're not sure where to start?
Download our checklist on how to choose a managed IT service provider, so you can make the right choice for your dental practice.