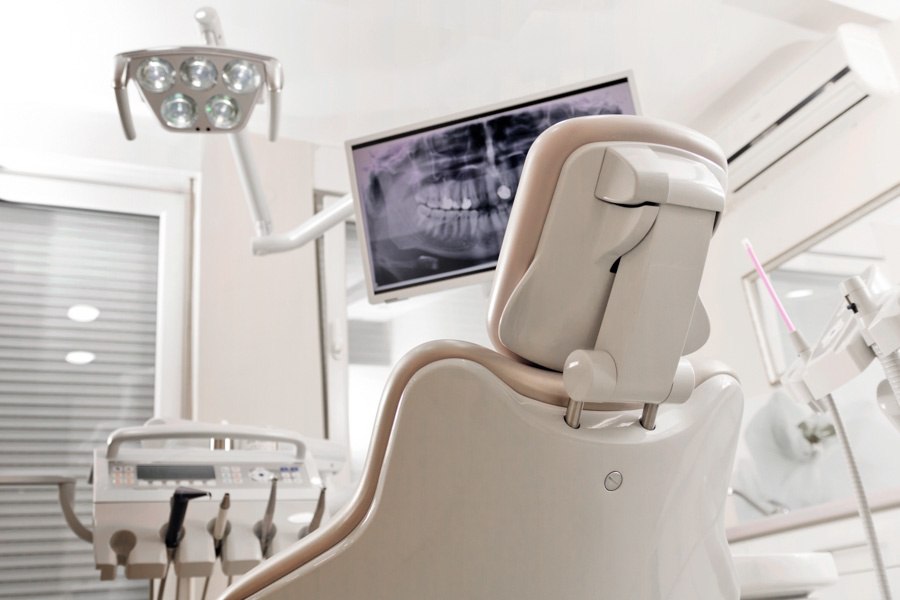 Subscribe
Tips for Starting a Successful Dental Practice
Congratulations! You've recently graduated from dental school, and you're probably considering your options. One of your most fulfilling (yet most challenging) options is to open up your own practice. Or maybe you have been working as an associate dentist for an established practice, and now you want to be your own boss. You might be looking at purchasing an existing practice. Whether you build from scratch or buy a practice, opening up your own practice is not easy, and it's not something you learn how to do in dental school. Over the years we've seen dozens of practices open. Some practices succeed and some struggle. As a professional, you want the opportunity to open your own practice and ultimately run it successfully. Here are some tips to make your practice start-up experience a successful one:
---
Do you know what to look for in a managed IT service provider?
Download our checklist to learn if you're making the best choice for your practice.
---
Do Your Research
As it turns out, failure rates for dental practices are pretty low, but it can happen. In order to be successful, it is important to do some research to figure out exactly what it takes to open a practice. Your first consideration should be where to open your practice. Look at how many offices in your specialty are already open in any given area. You do not want to open your doors in a location that is already saturated with similar dental practices. Gone are the days when a practice can have a booked schedule of patients before even opening. Start by talking to current practice owners about the challenges they faced, how they overcame them, and what they would have done differently. This will give you some ideas of what issues to look out for when you start your practice. Also, building a network of trusted colleagues is critical for the long-term growth of your dental your practice overall. These colleagues may be a source of referrals or industry news in the future.
Set Realistic Goals
Once you have done your research, you are ready to set goals for your business. Whether your goals are short-term, moderate-term or long-term, they just need to be realistic and measurable. Measurable goals will allow you to gauge progress as you grow. Some possible professional goals can be set for a certain number of new patients per week or month, the number of hygiene appointments, a dollar amount of invoices, etc. When you are starting your practice, set goals that are manageable but can be achieved. You may wish to hire a dental consultant to help you navigate these issues.
Build Your Business Network

There are a few people you need to keep close to you as you start a practice:
Building contractors with dental-specific knowledge - It is important that your building contractors are dental specific. Although this might cost more up front, it will save you in the long run. You can reach out to your network of colleagues or dental equipment specialists to find a contractor that is right for you.
Dental equipment specialist - Be careful here. Your equipment provider should not try and upsell you on everything you're considering. A good equipment specialist will keep your best interests in mind and, in many cases, be a career-long partner as they continue to update your equipment over the years.
Information technology partner - Here, too, it is very important that the vendor handling your information technology have extensive experience setting up and servicing dental offices. Your technology partner should be familiar with installing intraoral cameras, digital x-rays, etc. They should also be knowledgeable about the major dental practice management software programs. With the right technology partner, your practice will be the most secure and efficient that it can be.
Dental practice management software vendor - Just as important as your dental chairs and operatory setup is your dental practice management software. New dental practices are paperless. You need a good dental software to manage patient scheduling, dental records, billing, and electronic insurance claims. This is critical to maintaining patient data and measuring practice success.
CPA - A Certified Public Accountant with multiple dental clients is ideal. They will understand your specific needs if they have previous experience with many other dental clients.
Dental lender - A lender with experience lending to dental practices knows the ins and outs as well as the true costs associated with every aspect of starting a dental practice.
Develop Your Business Skills
You know what your patients need - you went to school for it. But you didn't go to business school. It is important that you commit to learning more of the business aspects of running a practice from other experienced dentists. As you discuss the business plans with colleagues, be sure to consider multiple business models to find which one will work best for you. Experienced dentists willing to share their experiences can help you save time and money as you move toward opening your practice. This is another area where a dental consultant might be helpful to you.
Design Your Office for Success
Patients often associate the quality of the care they receive with the overall appearance of an office. Reception areas and waiting rooms can make a lasting first impression of your practice. When designing your reception areas, get creative! Try exploring fun colors and layouts to make visiting your practice a positive experience. Incorporate technology such televisions or interactive screens. Allow free wi-fi access to patients.
Equipment Matters
Using state-of-the-art equipment and technology sends a strong message to your patients. A well-equipped office with modern technology directly reflects your abilities as a dental professional. It shows that you're committed to providing your patients with the best possible care available. Not to mention the time and money advanced tech saves you. Efficiency is important. Also, be sure to consult with your equipment provider to see what fits within your financing options.
Consider Your Financing Options
Local banks may not be familiar with dental loans, but most major lenders are. Choose a lender that understands and works with dental practices consistently. Interest rate isn't everything. While this will keep your payments lower, there are other factors to consider:
Term of the loan - The longer the better

Downpayment/Prepayment - As your practice becomes more established, more attractive loan options can present themselves, and refinancing is a good way to reduce your payment.

Lender services - Credit card processing, direct deposit, business credit card accounts. Consolidating these services to one provider is much less expensive
Stay on Budget
New dental start-ups can cost from $250,000 to $500,000, the average being just under $400,000. These figures include rent options, your construction costs, your equipment needs, dental and office supplies, and a little extra (around $75,000) to support your practice while you wait on patient income. It is essential that you finish within budget. The nest egg you're saving can help in emergencies and will get you through until you start collecting from insurance companies. Adding to your loan after starting the business is concerning to a lender.
Value Your Patient Feedback
Early feedback from the patients is critical for the future success of your practice. Patient feedback helps you evolve your practice into a business that is better suited to them. Considering your patient feedback will allow your practice to have a long term success. Ask them about the convenience of office hours and getting appointments. Find out about their visits to your office. All patient feedback is important to consider based on your target market.
Conclusion
Starting a dental practice doesn't need to be difficult - following these steps can set you up for a successful practice opening. Researching and networking are key. By listening to your colleagues and patients, it will be much easier to kick-start your practice and set it up for long term success.