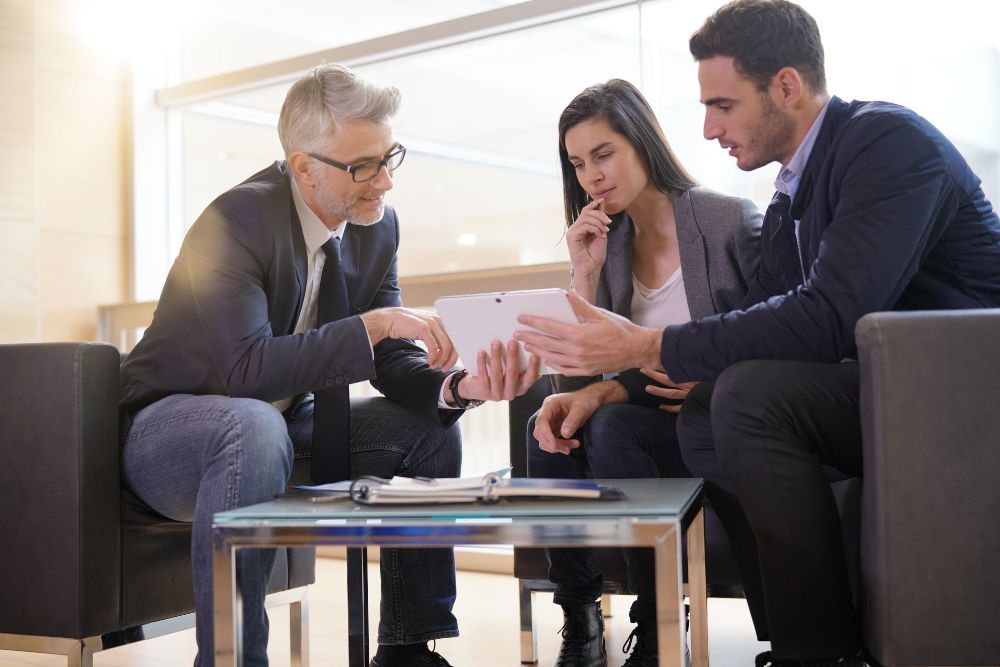 Subscribe
Why Your Practice Should Outsource Its Network Assessment
Data Security | Network Assessment
Some dental practices don't see the value in a proper network assessment or the need for cybersecurity. But network security is critical in the dental field, as healthcare companies are at a much higher risk for attack, due to the vast wealth of protected health information (PHI) they house.
Do you know how much a healthcare data breach could cost your practice? According to one study, data breaches cost U.S companies an average of $225 per compromised patient record. Not only could there be tremendous financial repercussions during recovery from a breach, but damage to your reputation be unrecoverable. To protect your dental practice, you need someone who knows how to do a network assessment, and how to address any issues that are found.
Don't risk an inadequate network assessment–hire a professional for this important task. Here are six reasons to outsource the evaluation of your dental office network: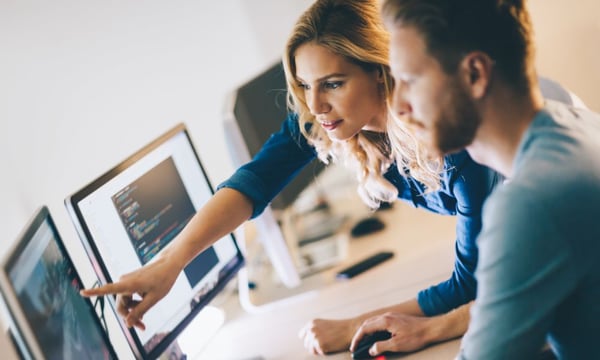 1. AN IT EXPERT WILL SEE THINGS YOU WON'T
Simply put, you and your dental team are biased. You're using your systems every day, and might not be able to see vulnerabilities right beneath your nose. There's nothing quite like an external eye that can see your risks from an outside perspective. You need an outside network assessment.
There are five big reasons to hire a managed IT service provider for your practice, which are:
Continuous and consistent support
Scalability with your practice's growth
Cutting-edge strategy and flexibility
Greater security and proactivity
Limited time, money, and resources spent on it.
Understanding the value of hiring a managed IT service provider is an important part of a network security assessment and proper IT support for your dental practice.
2. A DENTAL IT EXPERT WILL UNDERSTAND YOUR SPECIFIC RISKS
A specialist with experience in working with dental offices, with an understanding of common weaknesses within the healthcare field, will be better able to handle your network assessment. They'll likely be aware of common management software tools your industry typically uses and how bad actors typically exploit system vulnerabilities.
This expert will also understand security measures around employee access to PHI, the importance of data backups, and other features for reducing your threat landscape. In other words, you don't want to hire a generalist for your dental IT support. They may mean well and have plenty of IT experience, but if they aren't clear on how dental practices work they could easily overlook some cybersecurity loopholes common to the dental field.
Instead of taking a risk with your network security assessment, let someone who truly understands your dental office network setup take a look and suggest improvements.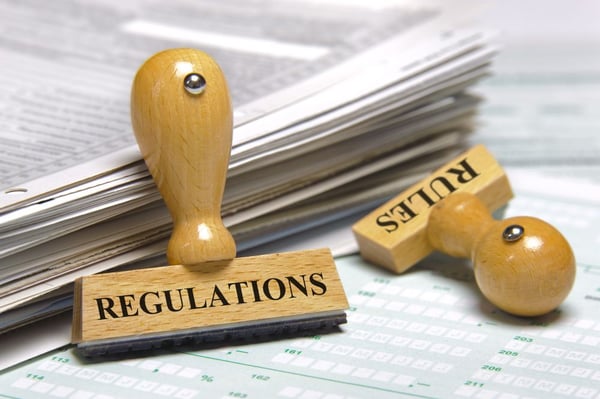 3. DENTAL IT EXPERTS ARE WELL-VERSED IN HIPAA
All medical and dental offices must comply with HIPAA regulations. Unfortunately, even healthcare giants are not immune to making mistakes and or neglecting to follow protocol in their office network setup. There are a number of reasons that healthcare providers face HIPAA violations— and many gaps that a network assessor without proper knowledge of HIPAA compliance might miss when screening your technology.
Let's not forget too, that HIPAA regulations are ever-evolving and it's crucial to work with a company that's savvy on all changes in HIPAA guidelines. While you might have known your compliance requirements a few years ago, failure to be attentive about new policies can mean bad things for your business
The HIPAA landscape is one that isn't static, and it can be easy to become complacent without meaning to. Your dental office cybersecurity is too important to be left to people who may not have a full understanding of how to do a network assessment to ensure that HIPAA protocols are being followed. The true cost of violations to HIPAA can be much more than just the monetary problems that come with them.
A cybersecurity breach in your practice could cause potential patients or other vendors not to work with your dental practice due to trust issues. The right dental IT support can make all the difference in ensuring that your practice is following proper guidelines and protocols, even as those evolve and change.
4. DENTAL IT EXPERTS ARE AVAILABLE 24/7/365
We've already addressed why trusting your team to run a network assessment can be limiting. When choosing an IT partner, make sure you are evaluating many candidates, including those in other locations. If you're only looking at local partners for assessing your security and compliance, you might be missing better talent to help with your network security assessment needs.
Nowadays, remote monitoring and management (RMM) makes it easy for providers in various geographic regions to assess your network— with just as much accessibility as a local provider. Oftentimes, an outsourced expert or managed service provider is available 24/7/365 too, unlike your own internal staff.
The value of the right dental IT support personnel will greatly affect the safety and security of your practice's technology. You want to ensure that you have the right people on your side, in order to make it easier for your practice to protect your patients and your team. A managed service IT provider knows how to do a network assessment, and how to make necessary and important changes based on what that assessment finds.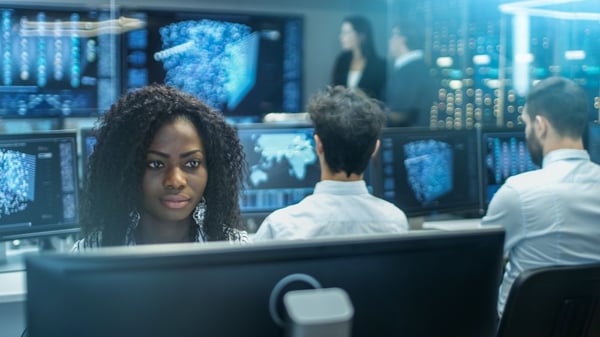 5. A DENTAL IT EXPERT HELPS YOU SAVE TIME
An expert cybersecurity provider with experience supporting dental offices will likely come with a wealth of experience in handling the job, with the knowledge needed to get the job done faster than someone on your team who has other responsibilities. Oftentimes, the same vendor who provides a network assessment may also be used for myriad IT service help, eliminating the need for internal IT workers.
Saving money is important for most dental practices and an outsourced dental IT support provider is one of the best ways to save. Additionally, you have the ability to control your legal risk when you choose a cybersecurity professional who is well-versed in HIPAA guidelines and can make sure your network is following proper protocols.
6. A DENTAL IT EXPERT CAN HELP IMPLEMENT A DISASTER RECOVERY PLAN
After your network assessment, it's important to ensure that you're getting tangible, actionable results— so that you can make improvements to your infrastructure and hardware. But your IT provider's work shouldn't stop there.
Just because you're working to patch up your vulnerabilities and elude threats in your cybersecurity plan, it doesn't mean something can't slip through. An outsourced professional should offer a few backup plans should a disaster strike. This crisis prevention planning is the cherry on top of any network security assessment
Business continuity is vital to the health and wellness of your dental practice. If something goes wrong and your systems aren't protected, that can put your practice and its ability to continue at risk. A network assessment that doesn't include plans for business continuity is an assessment you will want to revisit. The right IT support professionals can help ensure that your practice is properly prepared.

Assess Your Network, Smarter
You just can't beat the work of a seasoned professional when it comes to cybersecurity in a dental practice.
Our team at Integrity Systems & Solutions is here to save the day, with top-notch business planning and assessment services to protect your network and your practice. With our Complete Guide to Outsourcing for Dentists, you can get all the information you need to make an informed decision on your next IT provider.
Give us a call at (866) 446-8797 to start improving your security today.