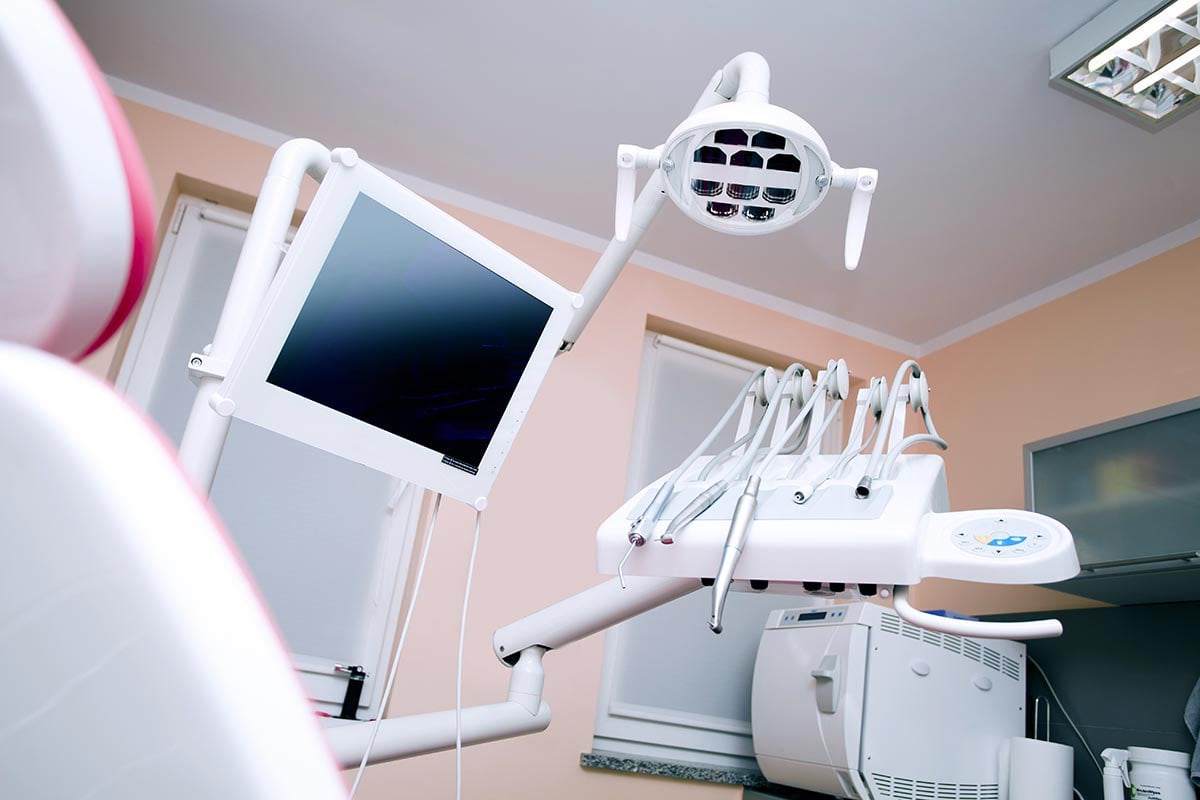 Subscribe
How to Configure Your Dental Clinic Information System
There is a lot to consider when you begin planning to install information technology in your dental practice. Planning should be a collaborative effort involving the doctor(s), an information technology partner, and other vendors as indicated (such as an electrician or your construction contractor). Taking on a large project like this requires a lot of planning. Here are some of the things to consider before you install a dental clinic information system in your practice.
---
Do you know what to look for in a managed IT service provider?
Download our checklist to learn if you're making the best choice for your practice.
---
WHO WILL CONFIGURE AND SET UP YOUR INFORMATION TECHNOLOGY
Be honest with yourself: Is setting up your office technology truly something you can handle yourself, or should you consider an outside IT vendor to help? What are your most critical requirements? What size is your practice? What is your specialty? Do you need the highest level of security? Is your office a new build, or would this be a retrofit? Depending on your answers to these and other questions, you may consider hiring an outside vendor. If you are have only one office location with a small number of operatories and no plans to grow, then an in-house setup could be an option. If you want a predictable project outcome and budget then you would want to hire an outside IT partner.
SELECT THE RIGHT CORE COMPONENTS
When setting up your first clinical information system it may be best to break things out in phases and grow it over time to the final product, but this is not always the case. Building a computer network involves more than buying a few computers and wiring them together. It requires as much thought and planning as a remodeling or new construction project. You must take into consideration space, layout, electrical, storage, and expansion requirements with the future in mind. It is difficult to prevent obsolescence, but a well-planned network should be able to support future additions and integration.
If you've worked as an associate dentist in other offices where you've become used to being able to access patient records from anywhere in the office, show patients x-rays right in front of them on another monitor, or if you're used to patients watching their favorite Netflix show while you're doing their root canal, you will want the same functionality in your own practice.
Think about:
Server & Computers: What type of server do I need? How many computers do I need for my startup to start seeing patients? How should they be configured? What is needed for the software I will be using?
What other hardware and peripheral accessories do I need for proper network set-up?

Do I need to hire an electrician to run wiring for my technology?

What is my backup protocol and disaster recovery plan?

An IT professional can help you answer these questions and recommend appropriate solutions for your practice.
CONSIDER PROPER WORKSTATIONS
It is important to have enough administrative workstations for your administrative staff. The administrative workstations are the unheralded workhorses of the network that perform unglamorous, but nevertheless essential, tasks that keep the office running. They will need to have enough power and storage to run your practice management software and other office software. Dual monitors may be useful for administrative staff to help them be the most productive. Also consider wireless mice and keyboards for each workstation.
The operatory environment is the most demanding for digital technology integration. The following issues directly affect your choices in operatory workstations: the number of computers you need will depend on how many patient rooms you have. You only need one computer per dental operatory. However, you can still have multiple screen set up in the room where there's one monitor behind the patient, one in front of the patient to their right or left (for showing x-rays), and one on the ceiling for patient entertainment.
If you have a separate consultation room, it is important to have a computer in there. The configuration will depend upon your intended use of the space. Of course you will also want a computer in your private office. Having a computer in the sterilization area helps when dental assistants or hygienists need to access a computer that is NOT in the operatory. Assistants will use this computer to keep track of appointment schedule, checking in lab cases, etc.
UNDERSTAND WHERE YOUR IT WILL LIVE AND HOW YOUR SPACE WILL BE IMPACTED
Will your computers be on desktops, counters, or the floor? Will monitors be mounted on the wall with extension arms? Along with the computers and monitors, think about where routers, switches, and signal amplifiers may have to be set up. Consider where wires will run and how you will keep them corralled. Will you build cabinets to hide and protect your technology? What is the most HIPAA-compliant setup? You will have to plan space for any peripheral technology that is attached to your network. A knowledgeable information technology partner would help walk you through the whole process.
INTEGRATION NEEDS AND COMPATIBILITY
Make a list of all the things your office does every day that Would be done digitally. These might include scheduling appointments, sending reminders, sending voicemails, and so on. Then map out how all the systems can integrate with one another and how complex this might be. It is also important to make sure that your computer systems are configured to handle the software and devices that will run on them. This is why you get technology expert.
Document the process and how it is completed so that, if needed in the future, others understand what was done. Map out the future. Do you want your practice to be paperless, allow online scheduling, optimize training and security? There are a number of ways to continue to make your practice more efficient. Proper planning of your computer network will help your practice adapt over time.
CONCLUSION
As you can see, the process of computerizing your dental practice can be very complicated. Do not take on this task alone. Hire the professionals to guide the process so that you can focus on your patients and their care. Proper planning now will help your practice change and grow over time.