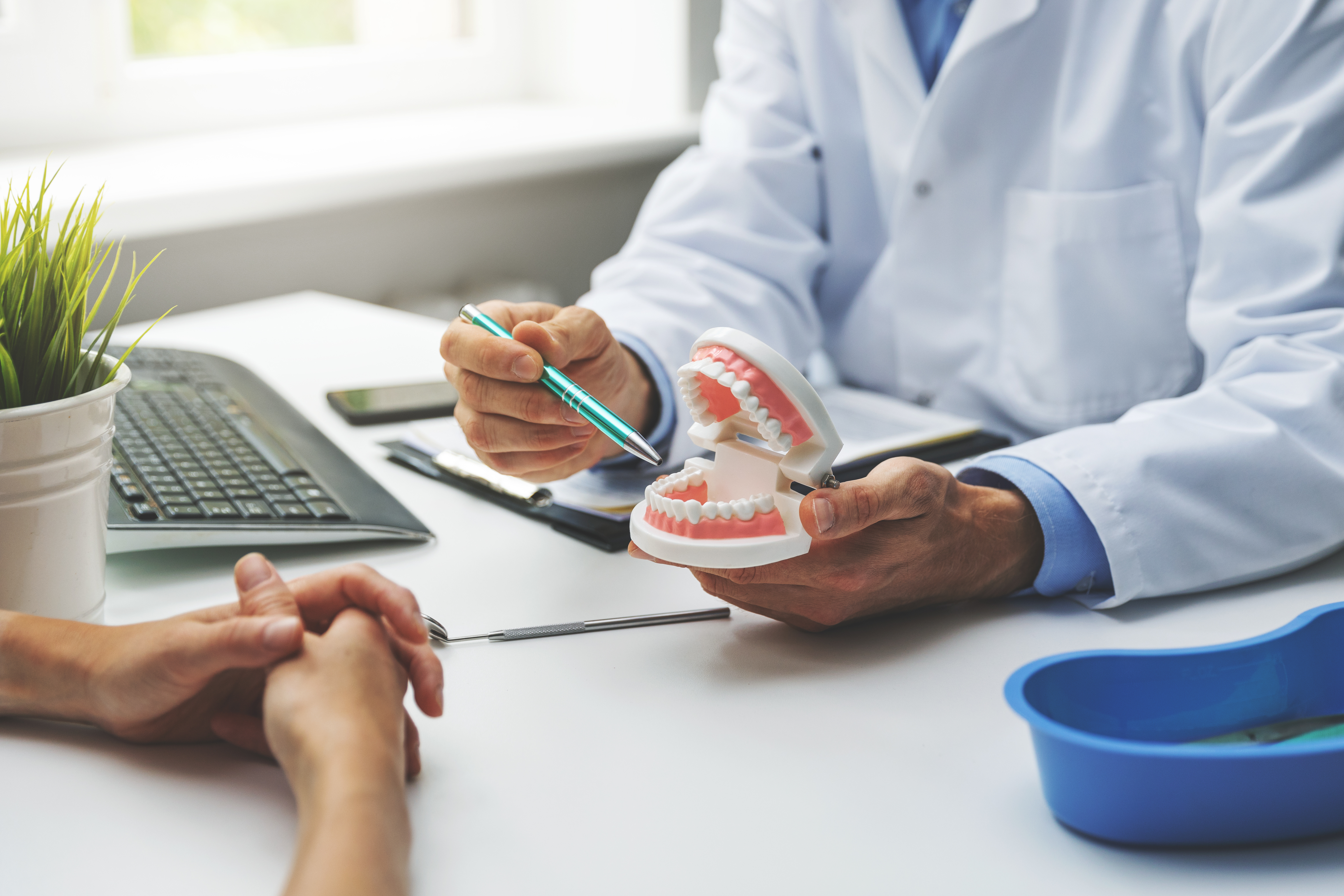 Subscribe
The Best Ways to Market Your Dental Practice: Part 2 - Online Advertising
We've all seen ads at the top of the search engine results pages for searches like "dentist near me." Your top competitors are shelling out who knows how much money for these prime-location digital promotions.
And it's not just on Google searches. You may see or have heard of Facebook or other social media advertising, banner ads on the sidebar of everyday webpages, and more. If you're interested in learning more about getting started with paid online advertising for your practice, consider this your introductory resource to digital ads.
But, before we begin, we do have one solid piece of advice...
Before Focusing on Advertising, Build Your Online Presence
When it comes to promoting your dental practice online, there are a lot of things to consider. It's not as simple as creating a Facebook Business page and calling it a day.
Today's tech-savvy users take to the internet to learn about your business in a variety of ways, from exploring your Google My Business (GMB) for directions to your practice to searching for reviews.
Some dental professionals see online advertising as the answer: they pay to promote a few digital ads here and there and think that's their only option for ranking on Google. But while paid advertising can be quite effective, it's important to start with a strong base for your online presence— so that search engines serve your content organically, without you having to pay for it.
Read the first part of this three-part online marketing blog series for tips on optimizing your website, creating a GMB account, and more to build an organic presence.
Once you have an active digital presence, you can gain even more traffic and interaction by paying to promote your content on search engines and social media.
Let's explore a few of the major online advertising paths you can take to help you choose the best option for your practice:
Look into Running Google or Bing Ads
Google and Bing are the world's two largest search engines, each offering their own advertising platforms. With these services, you are paying to serve your content above organic results— in the two or three "paid advertising" placeholders right at the top of the search engine results pages— in hopes that people will see your website before seeing your competitors. (Google search anything right now and take notice of the first few results. See how they say "Ad" next to them?).
These ad platforms work by going after keywords that you pay a set "click-rate" for. You set a budget— say, $200 a month on Google Ads— and then program it to only show ads until that amount is depleted. Let's say you're going after the keyword "dental practice" with location parameters for a specific region. This will cost a set amount per click, or sometimes, just per impression, based on its competition level.
Before throwing money into a digital advertising campaign, we advise partnering with a professional PPC (pay-per-click) specialist or agency, who can help you get the best bang for your buck. While you can take online courses to walk you through these platforms, handling advertising budgets is a full-time job for many, and not something we recommend leaving in the hands of someone without prior experience.
Sponsor Social Posts or Run Ads
Once you begin maintaining a consistent social media presence, it may be worthwhile to invest in paid promotion. Platforms like Facebook, Twitter, Instagram, LinkedIn, etc. give you options for promoting specific posts or for advertising your business profile to those within your targeted geographic area.
Fortunately, social media platforms are a lot easier to figure out than strategic pay-per-click campaigns, and this can be something you experiment with internally. While getting started, it can help to boost one post at a time and see how it performs before investing in other campaigns. Over time, you'll see what content works best for your business and be able to leverage your ads budget as efficiently as possible.
Advertise in Local Publications
Many well-known dental magazines and publications are always looking for promotional content. While some remain in print, many have expanded their online presence to keep up with the digital times. These could be both national organizations and local sponsorships.
Whether it be a simple ad for your practice with a picture and phone number or an article written by a subject matter expert within your practice, these are excellent ways to get your name out there. Do a little digging on the American Dental Association's website for publication ideas.
Develop a Holistic Marketing Strategy
Paid advertising can be a smart way to serve your website above your competitors on the search engine results pages, but it's not the only solution for marketing your practice online.
Be sure to check out the other parts to this blog series:
If you're just opening a dental practice, be sure to read our Dental Practice Roadmap ebook, which includes five steps for new dentists to get started. From making a business plan to securing financing, we cover it all. Best of all, it's a free resource! Download your own copy, today.