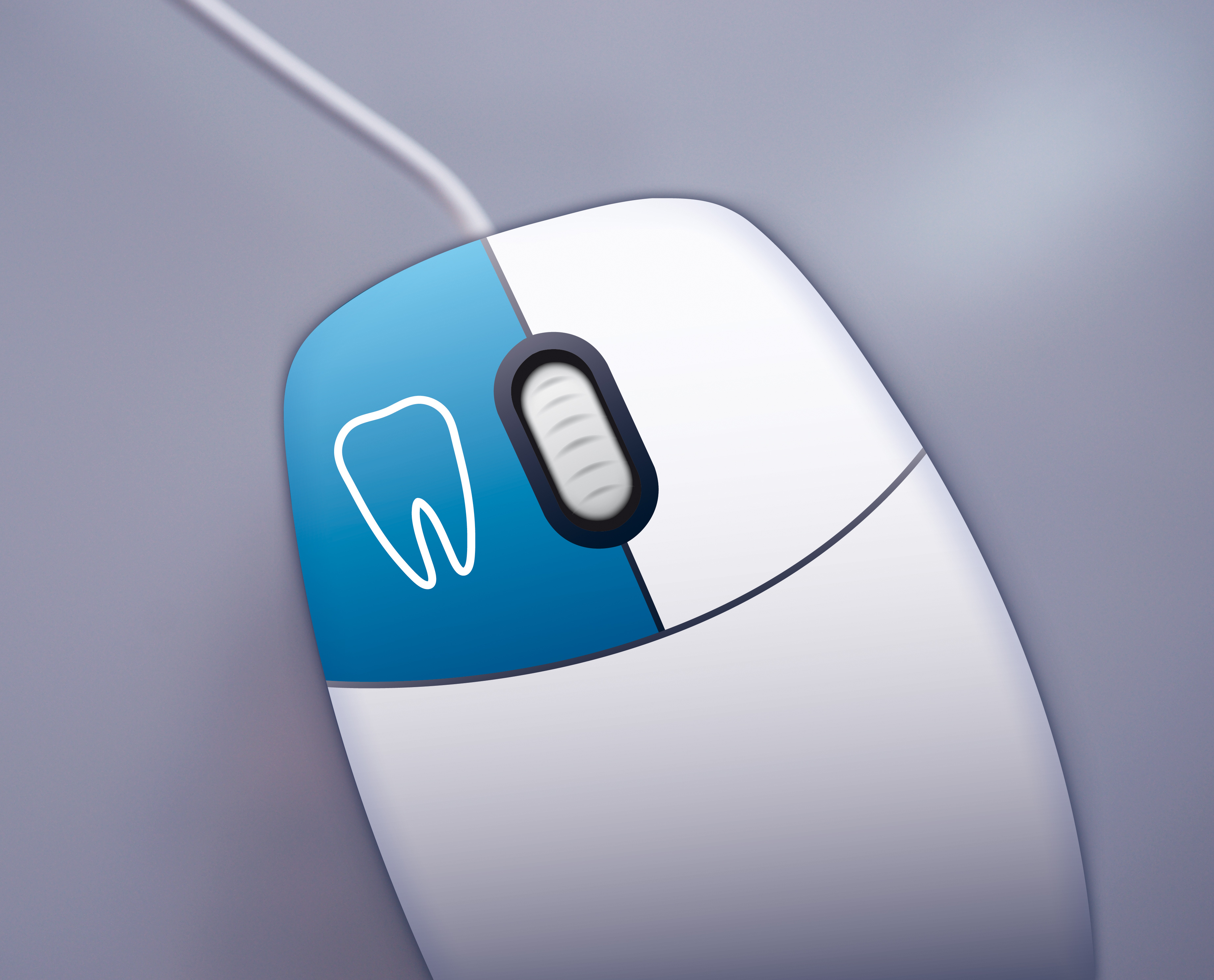 Subscribe
The Best Ways to Market Your Dental Practice: Part 3 - Email Marketing
Whether you're establishing your first practice or just getting a foothold on your marketing, you're here because you're researching strategies for promoting your dentistry online.
You'll find that the first step in creating a powerful marketing plan is establishing a solid online presence. If you do not have an intuitive website, that's the place to begin.
Only after you've created your own site do we suggest branching out into other digital promotion avenues. Email is often a low-cost, high-return way of leading new and existing clients to your website— as well as building customer trust and long-lasting relationships with your dental practice.
Instead of exclusively sending out costly print-based mailers, switch to email marketing with these simple yet effective digital marketing strategies for your practice.
Appointment Reminders
In order to ensure that patients remember their upcoming appointments, many practices have receptionists call to remind patients of their scheduled visits. But the reality is that with the day-to-day volume of appointments for multiple dental professionals within the same office, this task can be time-consuming. And even after all the calls, some patients still don't call back to confirm their appointments.,
Automate your reminder process with timely appointment emails. Title your email something like, "An appointment is reserved for you on __________." Most email marketing programs will allow you to automatically fill in this date field to avoid manually typing dozens of unique messages. From there, all a patient would need to do is click a button that says, "Yes, I'll be there" and you'll be alerted without any wasted calls.
Scheduling Reminders
Your patients are busy people—and with some only coming in every six months for a cleaning, it can be easy to forget about the dentist. Instead of taking up your receptionists' time leaving voicemail after voicemail and playing phone tag, automate your appointment process by sending out timely, friendly email scheduling reminders.
A well-designed customer relationship management (CRM) system could empower your team with the tools they need to efficiently send automated scheduling inquiries, without ever lifting a finger. The system will be able to see the patient's last appointment and send them "It's time for…" scheduling emails months before the patient is due. This way, the patient can reserve an appointment well in advance of when they're due to be seen. These can be used for routine cleanings, X-rays, or any consistent care your patients typically receive.
Emails are especially helpful if you can keep your scheduling process strictly digital. Your practice management software may include email capability, or you can purchase a companion program that will import the data from your practice management software in order to create the emails. Even if you use email just to ask your customers to call in and schedule their next appointment, it's an incredible time-saving opportunity.
Set up a Referral Program
Customers love a good referral program—and when executed strategically, you'll love it too. Send a "Refer a Friend" email to your current patients. If patients receive a financial or service incentive for their referral, be sure to make that incentive eye-catching in the email to spark their interest. For instance, if they'll receive a free whitening procedure for their referral, include an attractive image of bright white teeth.
Clearly spell out the rules of your program right in the email or link off to your referral program page on your website to avoid confused calls or disgruntled customers who misunderstand the requirements.
Running a referral campaign via email is also a great way to track engagement and interaction to see how successful your efforts are. At the end of the quarter, you could use your email analytics to see how many new customers you landed from your email campaign.
Practice Updates
Show your practice's personality by sharing updates about your office and team via email. This could come in the form of a monthly recap featuring pictures of happy customers or humorous and appropriate stories from office staff. Or, maybe this is where you share the news of a technology upgrade (say, a brand new X-ray machine) or new swag for the kids to take home each visit. Email is a wonderful way to share some of your latest 5-star Google or Yelp reviews too.
Don't forget about the power of humanizing your team. If your senior dentist just adopted a new dog, include a picture, or if your latest intern graduated, give them a shoutout. These are the small details that will help you stand out from competing practices and make patients want to come back time and time again.
Dental News
Instead of talking exclusively about your practice, consider the occasional email about the broader field of dentistry or your dental specialty. With the right email platform, you could see which patients are most engaged (that is, opening or clicking inside of) your emails and target your messages to the appropriate groups of patients.
You might want to share a post from your own blog about the proper way to floss or an article about ways to avoid teeth staining. Or, perhaps you send a review video of your highest recommended toothpaste or a published product review of the latest electric toothbrush. Get creative!
Expand Beyond Email Marketing
When taking on an email marketing strategy for your dental practice, it's important to review your results and adjust along the way. Certain things may appeal to your audience more than others; just listen to the data, listen to your patients and make improvements over time.
As successful as it may be, email marketing is just one part of your marketing strategy.
Be sure to check out the other parts to this blog series: