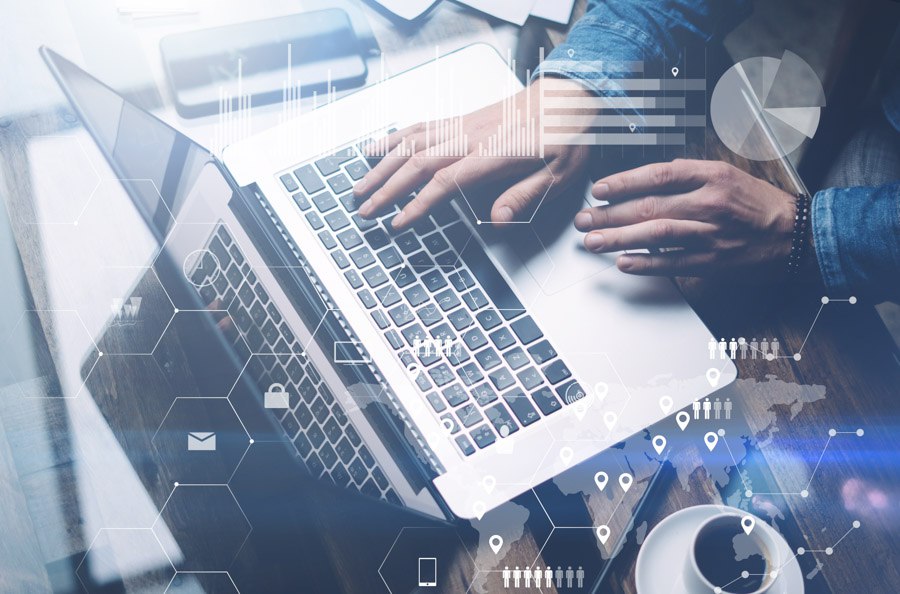 Subscribe
VitalIT: What You Get When You Invest in Our All-in-One Dental IT Solution
Data Security | Dental | HIPAA Guidelines
In this day and age of increasing compliance requirements and ever-evolving threats of security attacks, it's important to have the right cybersecurity package for your dental practice. After all, your sensitive data, including the personal and financial information of your patients, needs to be protected at all costs.
When you start your hunt for a managed IT service provider, it may seem like you need multiple companies and services to achieve the security you require.
The good news is, that's simply not true. The right dental IT service provider will take care of all your practice's security needs.
Our dental IT service offering at Integrity Systems & Solutions— VitalIT— does more than just protect you from cybersecurity attacks. Here are some ways our service provides all-in-one dental IT support:


Unlimited Dental IT Support
No one wants surprises on their monthly statement— especially when it comes to cybersecurity. Some IT service providers may charge your dental practice an additional fee for calling support, or require authorization from specific individuals in a company in order to assist employees with an IT issue. Both certainly deter people from calling in, even when they do have a major problem that needs to be addressed.
We know that your patients and your practice need your full attention, which is why VitalIT includes around-the-clock support 365 days a year. Not only that— VitalIT offers your entire organization unlimited IT support.
With unlimited support, you don't need to worry about being billed for calling in or receiving an unexpected charge for something else on your invoice. The price you see is the price you pay for all VitalIT services. If you have an issue, we are ready and available to take your call, focused on personally walking you through the necessary steps to resolve the issue.


Proactive Onsite Practice Technology Maintenance
VitalIT also includes proactive onsite maintenance. We're not just the team you call when something isn't working properly; we're here for the prevention of issues all around.
We ensure your practice's technology is operating smoothly at all times by scheduling fixed visits to perform proactive maintenance— before trouble arises. This will help prevent possible cybersecurity attacks and software and equipment failure. Plus, you'll get to connect with our team on any questions you may have along the way.


Fixed Pricing for Dental IT Services
Budgets are important, and you should truly understand how much you are paying for your cybersecurity services each month.
That's why we made sure our VitalIT dental solution is one fixed cost each month, so you know exactly how much you will pay.
The fixed pricing model protects your practice from attacks and viruses, while also providing unlimited technical support. You will have more time to assist your patients and will devote less time to analyzing your IT security bills.


Business Planning & Solutions
Beyond IT support, VitalIT leverages tech experts who will help your practice with business planning. After all, when it comes to upgrading medical technology and dental equipment, it can be tough to know what is going to be best for your practice but also within your budget.
With our VitalIT offering, we manage your existing technology and help you plan for future uses of new & developing technology. We'll provide guidance and advise you about your technology and software, but that's not all. We'll also help you define your practice's vision and set attainable goals with realistic budgets so you can rest easy knowing there's a long-term plan in place.


Backup & Disaster Recovery
Every healthcare practice is required to comply with HIPAA guidelines. This means you must have a plan for data backup and disaster recovery. Besides being a requirement, disaster recovery plans are essential for any business dependent upon technology, in order to keep operations running smoothly in the event of a data loss or compromise.
Fortunately, your VitalIT service plan includes this crucial data backup and disaster recovery. All of your dental practice's patient and office information is backed up on secure servers and encrypted. It will be fully recoverable in the unfortunate case of a natural disaster or cyber attack, all without major disruption to your dental operations.


The Cybersecurity Experts You Can Trust
With all your practice's unique dental equipment and technology needs, we know it can be difficult to choose an IT service provider for your practice.
In our ebook, we've outlined some of the most important questions you should be asking partners as you're going through the selection process, as well as red flags to keep an eye out for. You can even fill them out directly inside of the packet.
Download a copy of your checklist today.