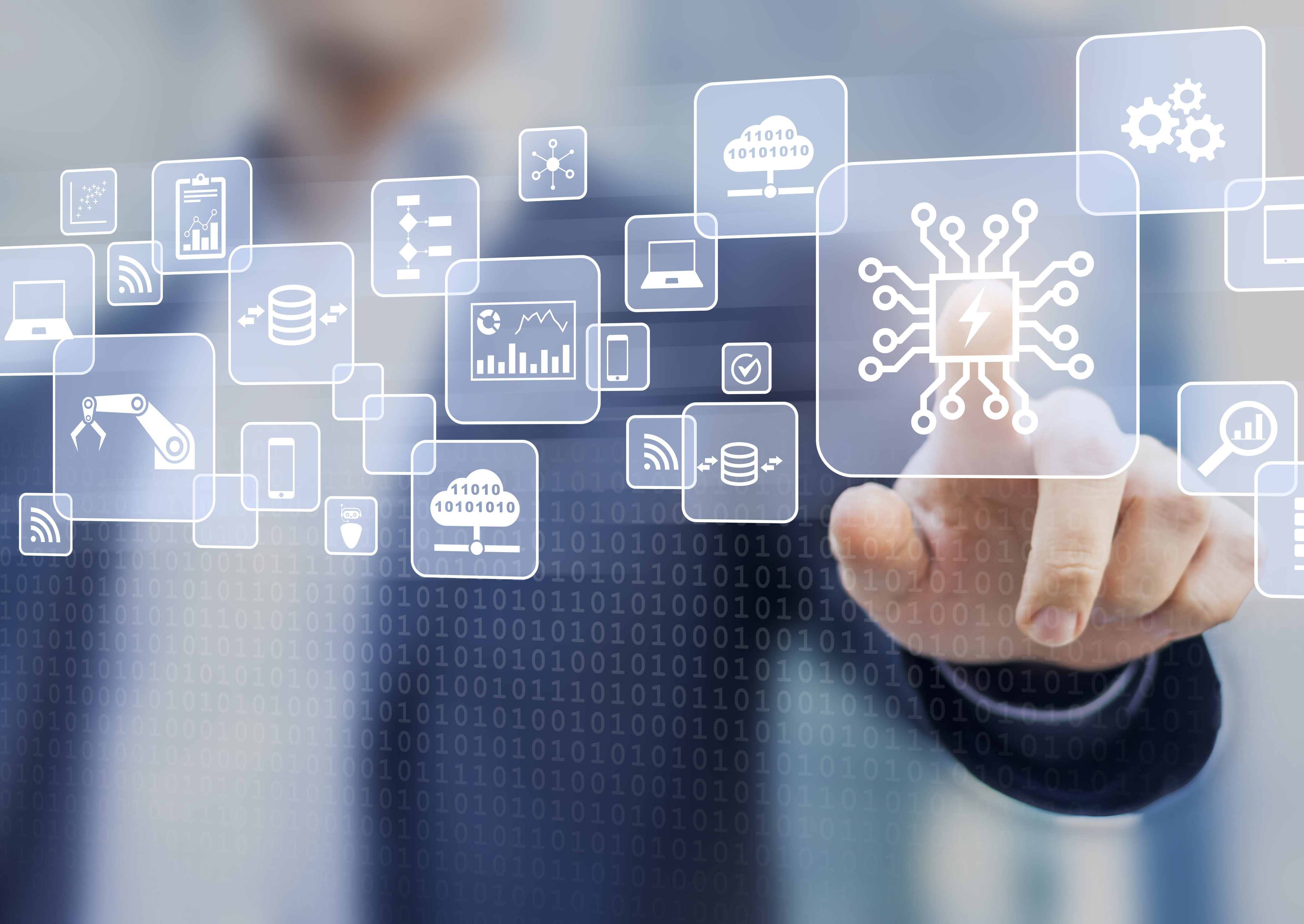 Subscribe
Managed IT Service Providers: What They Are & Why Your Dental Office Needs One
You've faced the hard reality that your dental practice can't handle all its technology needs on its own. It seems like every time your staff comes to you with problems about a dentistry application or questions about your digital security, you don't have answers for them— and this can't keep happening.
So you started your search for an IT specialist to help your practice manage your networks, applications, and cybersecurity. The good news is, if you've stumbled upon this article, you're on the right track. We're here to tell you that this information technology expert has a name, and it's a managed IT service provider.
In this post, we're going to describe the role of a managed IT service provider, from their job description to how they can help maintain and support your dental practice's technology infrastructure and beyond to help your office run without any hiccups.
What is a Managed IT Service Provider?
First, let's discuss what a managed service provider (MSP) is. Simply put, an MSP is a company that provides services. These services typically center around managing technologies, providing tech support, or administration assistance.
An MSP that focuses on information tech services often adds the word "IT" to their title to specify their specialty. While every managed IT service provider is different, many monitor your dental practice's systems and are there for issue resolution and support.
How Managed IT Service Providers Operate
Now that you know what an IT-savvy MSP is, it's helpful to know how these providers work. The key difference between a third-party IT provider vs your own internal IT manager or team is that managed IT service providers operate from their own headquarters, either in person or remotely. This flexibility allows them to manage a number of companies at once, instead of focusing exclusively on one brand.
Managed IT service providers typically work with your dental practice to compile a Service Level Agreement (SLA), which is a document agreeing to the services the MSP will provide. This is where you get into the specifics of what your partnership looks like by outlining the details of your agreement. For instance, it's here you may agree to pay for additional 24-hour support and otherwise customize your terms.
These providers typically charge a monthly subscription fee or lock you into a 6-month or 1 to multi-year contract for their services and support.
The Typical Services & Support You Can Expect From a Managed IT Service Provider
As far as the typical services you can expect from a managed IT service provider, we'll use our VitalIT offering here at Integrity as an example. VitalIT includes:
Network monitoring
Remote support
Anti-virus protection
Web filtering and internet threat protection
Email encryption
Compliance regulation
Additional services as needed
Explore detailed explanations of each service and support offering here.
The Big-Picture Benefits of Using a Managed IT Service Provider
For many dental offices, it often doesn't make sense to hire an internal IT manager or team. Instead, outsourcing to a third-party IT service provider allows them to:
Save money. Working with an IT-ready MSP grants you access to expensive tools and infrastructure your practice does not have to invest in in order to monitor and support your technology. It also saves you the salaries of full- or part-time in-house tech employees.
Reduce legal risk and compliance violations. You handle an incredible amount of private patient data that — in the wrong hands — could cost your business its reputation. By hiring a specialist who understands your specific compliance requirements, you can save yourself from costly mistakes.
Take a proactive approach. Instead of reacting to issues as they arise and threaten your ability to operate your dental practice, a managed IT service provider can forecast and fix tech problems before they affect your day-to-day business.
Have continuous IT support. No more troubleshooting technical woes when you should be working with patients. Most MSPs provide the on-demand support your team needs, when you need it, to keep operations running smoothly.
Explore all The Benefits of Outsourcing IT Services for Dentists here.
Start the Hunt for the Right IT-Savvy MSP
Once you decide you need IT assistance and start to hunt for a managed IT service provider, it helps to know what you're looking for.
Here is some advice for evaluating IT outsourcing companies to get you started.
Need more convincing that an IT-focused MSP is the right call for your practice? Check out our other blog, 5 Reasons To Hire A Managed Services IT Provider.