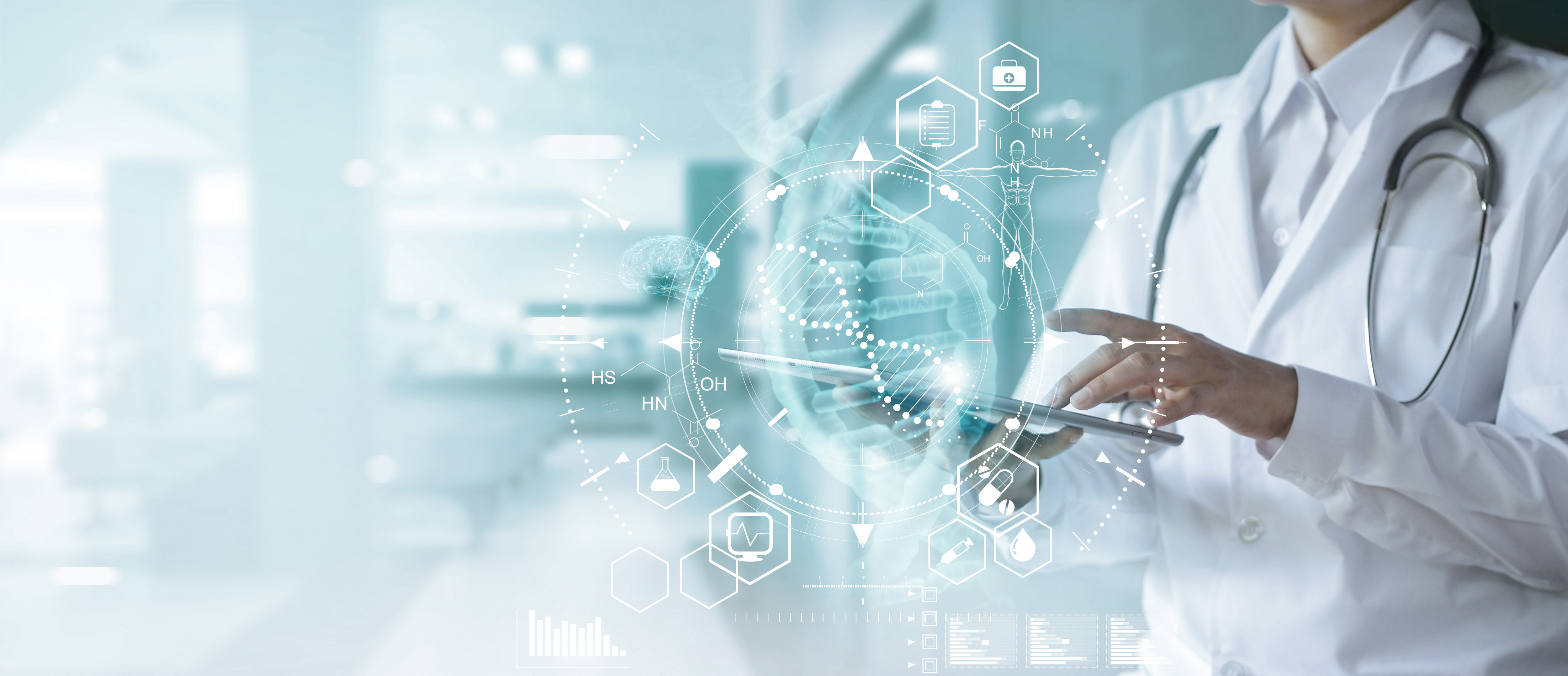 Subscribe
Top 5 Problems Doctors Face (and How Technology Can Solve Them)
In today's digital world, consumers expect more from businesses. And healthcare companies are no exception. Patients are no longer passive participants in their medical care. Instead, they have a wealth of information at their fingertips and expect convenience, access, and transparency from their healthcare providers.
At the same time that consumers' expectations are changing, their healthcare costs are rising. In fact, according to Deloitte's 2019 Global Health Care Outlook analysis, healthcare expenditures are expected to reach
$10.059 trillion by 2022
, which is an increase of 5.4 percent from 2017. With rising healthcare costs showing no signs of slowing down, it has become more important than ever for providers to offer high-quality care while streamlining their own operational systems and processes.

The changing healthcare landscape presents new challenges for healthcare organizations. While new systems and emerging technologies may help hospitals, physicians' offices, and other medical facilities to offer more effective care for their patients, they can also bring new challenges. Healthcare organizations that want to remain efficient and effective need to address these concerns before they lead to more complicated and costly issues.
Here are the top 5 problems that doctors face along with their technological solutions:
Problem #1: Keeping Up with Technology Changes
Perhaps one of the greatest challenges impacting doctors today is outdated technology. While new systems and applications can transform the way that healthcare providers offer their services, organizations need to stay up-to-date with their equipment and infrastructure if they want to be able to utilize these technologies.
Solution: Planning Ahead for Upgrades and New Purchases
The best way for healthcare facilities to keep up with changes in technology is to plan ahead and anticipate the need for updates and upgrades. Organizations that don't have a fully-staffed in-house IT team can work with a managed service provider to ensure that they have a plan for their technology needs both now and in the future.
Problem #2: Reimbursement for Medicare and Medicaid
Healthcare providers are responsible for storing and recording patient records in a specific format in order to be reimbursed for Medicare and Medicaid. If they want to get paid for services rendered, healthcare providers need to access, complete, and retrieve electronic information that serve as proof that a patient has received certain healthcare services. When this information is poorly managed or disorganized, it may take a provider longer to get reimbursed, or they may not get reimbursed at all.
Solution: Electronic Health Record (EHR) System
Electronic health record (EHR) systems have become an industry necessity for healthcare providers that want to simplify both recordkeeping and Medicare and Medicaid filing. EHRs make it easy for providers to access and document the necessary information for reimbursement after they have provided the services. By ensuring a standardized format for the necessary information, EHRs help speed up the process of reimbursement.
Problem #3: Communicating with Patients and Providers
Effective patient outcomes often involve more than one healthcare provider, but communication among an individual's medical providers is often disjointed. To make matters worse, consumers often don't have easy access to their own healthcare information to pass on to their medical team when they need to.
Solution: Healthcare Applications
Healthcare applications like online and mobile portals and apps make it easier not only for providers to access information when they need it, but also for consumers. By enabling patients to take control of their own health outcomes through real-time access to their medical information, providers empower patients as well as provide convenience. Consumers can access this information and can share it with other providers when necessary, enabling them to receive the best care possible.
Problem #4: Managing Large Volumes of Patient Data
Healthcare providers generate large volumes of patient data on a regular basis from the patient, public and private payers, labs, pharmacies, and other medical service providers. Healthcare facilities need to find a way to securely store this data while still making it accessible to both providers and patients when they need it. Improper storage and mismanagement of data can have disastrous consequences, leading to compromised patient privacy, misdiagnosis, and inadequate treatment.
Solution: Secure Cloud-Based Data Systems
Secure, cloud-based data systems make it easy for healthcare professionals to access and update real-time patient data such as medical history, appointments, and treatment plans. Not only is cloud storage ideal for real-time data retrieval, but it can also be more cost-effective for the healthcare facility.
Problem #5: Offering Remote Access to Telemedicine
Some healthcare providers resist offering more remote accessibility for their services. Telemedicine can help improve health outcomes by making it more convenient for patients to get timely access to medical professionals. However, doctors that want to offer telemedicine options need to have the proper systems in place to provide reliable service.
Solution: Effective Web and Mobile Applications
For healthcare providers that want to offer a telemedicine option, web and mobile applications can be built to their specifications. Telemedicine apps have become a popular way for doctors to provide a more accessible and secure experience for patients who benefit from getting the care they need when they need it.
Streamline Your Healthcare Organization with the Right Technology
New technologies bring new opportunities for healthcare providers from both a patient care and a business perspective. However, organizations need to utilize these technologies wisely if they want to improve efficiency and effectiveness within their organization. This not only requires the right IT equipment and infrastructure but also the knowledge necessary to optimize its value.
At Integrity Systems & Solutions, we specialize in working with physicians and medical companies to develop, implement, and manage the right technology solutions for their business. Our goal is to help your organization streamline its processes and boost its bottom line through strategic IT management.
To learn more about how we can help your organization address these major technology challenges, give us a call at (844) 279-7405.