In today's digital world, consumers expect more from businesses. And healthcare companies are no exception. Patients are no longer passive participants in their medical care. Instead, they have a wealth of information at their fingertips and expect convenience, access, and transparency from their healthcare providers.
Dental | Healthcare | Medical
If your dental office is closed due to COVID-19, there are still opportunities to communicate with your patients to keep them healthy and well-informed in this trying time. Here's how, and what information you should be sharing with your target audience.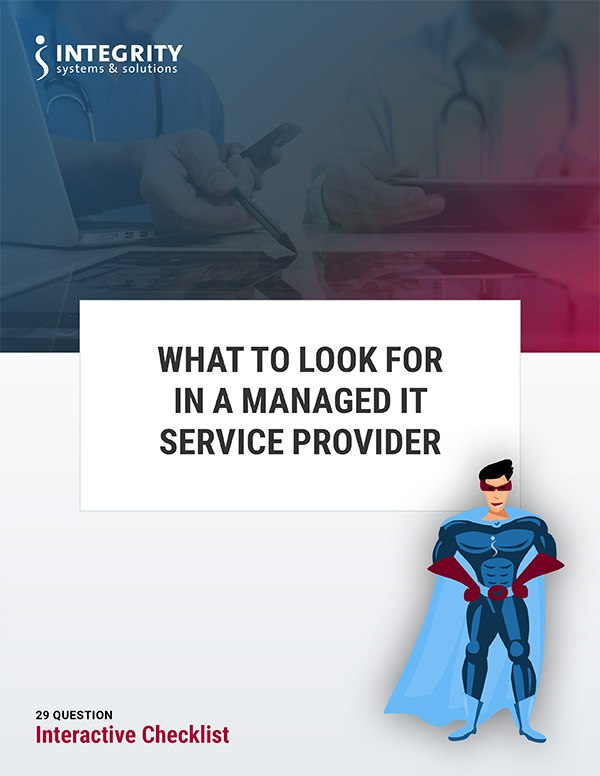 How to Choose a Managed IT Service Provider Checklist
Insight into what questions dental and medical practices should ask managed IT providers as they are searching for one. The checklist also dives into red flags to be on the look-out for.
As a practice owner, you understand the impact that every choice you make has on your business. This is especially true when it comes to choosing an information technology partner for your practice. A hasty decision made without doing all of your research, or perhaps not doing the right research, can seriously set back your practice's success. On the other hand, a well-researched and carefully considered IT partner can increase your practice's success and can help you attract new patients.
The Internet of Things (IoT) has begun to infiltrate the healthcare industry. Some estimate that by the year 2021 IoT in healthcare will reach almost $137 billion in sales. This new wave of technology will dramatically impact the healthcare industry in a variety of ways. This post will explore everything you need to know about IoT for your practice.
Data Security | Dental | Medical
As a healthcare provider, you are responsible for providing the best possible care to your patients. In order to do so, you gather important details about them. Therefore, you are also responsible for protecting your patients' sensitive information. This includes, but is not limited to, demographics such as birth dates and social security numbers, financial data, or health information such as medical conditions and test results. Recently, Quest Diagnostics was in the news for a data breach affecting 12 million of their patients. This is just the latest in a series of several major security breaches in recent years. Although the Quest breach affected American Medical Collection Agency, a third party billing service employed by Quest at the time, it is Quest's business reputation on the line. Read on to find out ways your practice could be at risk and how to protect yourself and your patients.
As an owner of a medical practice, your ultimate goal is to ensure the safety and health of your patients. You know that to accomplish the best patient care it's essential that your operations and systems are set up in a way to ensure everything is running as easily and efficiently as possible. The technology industry is constantly changing, so it's important that you are aware of what's coming and how your practice can prepare for these changes. Technology can help you effect the best possible outcomes for your patients.