For any dentist who's considering selling their dental practice, moving through the process (or even knowing where to start) may seem extremely daunting. But it doesn't have to be. Instead, selling your practice can be easier than you might expect. Just follow some simple, common-sense guidelines in your planning.
There is a wide range of conferences for dental professionals in 2022. Here are a few of the best dental conferences in 2022.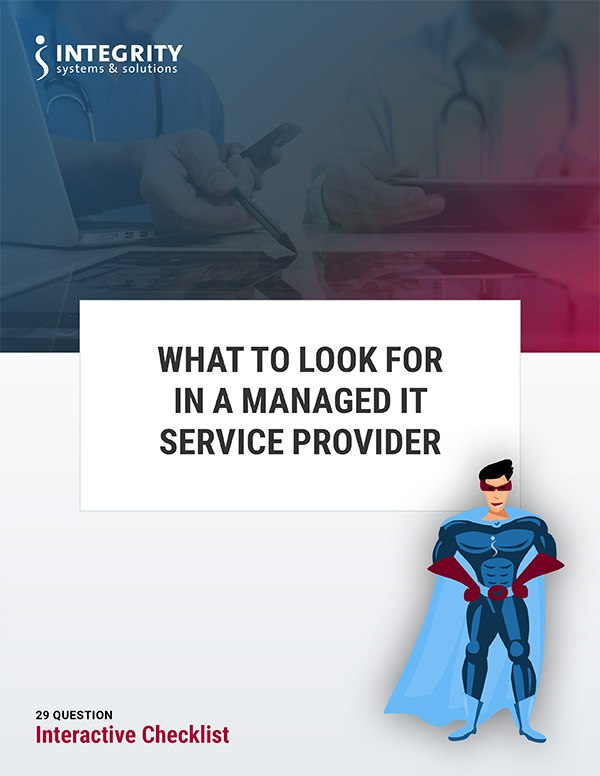 How to Choose a Managed IT Service Provider Checklist
Insight into what questions dental and medical practices should ask managed IT providers as they are searching for one. The checklist also dives into red flags to be on the look-out for.
All things considered, 2021 was a pretty unpredictable year. But the team at Integrity Systems & Solutions was honored to be right about a key point—health care professionals from across the country adjusted their practices to meet and overcome the challenges brought on by the ever-shifting mandates and new regulations due to the continuation of the global pandemic.
Data Security | Dental | HIPAA Guidelines
In this day and age of increasing compliance requirements and ever-evolving threats of security attacks, it's important to have the right cybersecurity package for your dental practice. After all, your sensitive data, including the personal and financial information of your patients, needs to be protected at all costs.
Data Security | Dental | Medical
What is the most important part of your practice? Is it your building? Is it the equipment? No, your practice is your patients. And since most patient records are stored electronically these days, your practice is your patients' electronic data.
Data Security | Dental | HIPAA Guidelines | Healthcare | Medical
PCI. To you, it's just one more compliance protocol for your practice to deal with.