With continual advancements in dental imaging, practice management software, and other important industry tools, it's critical that dentists stay up-to-date with emerging technology in order to remain competitive.
The novel coronavirus, and the severity of disease it causes— COVID-19— has wreaked havoc worldwide. Dental practice owners are feeling the pressure, with most unable to see patients with the exception of emergencies.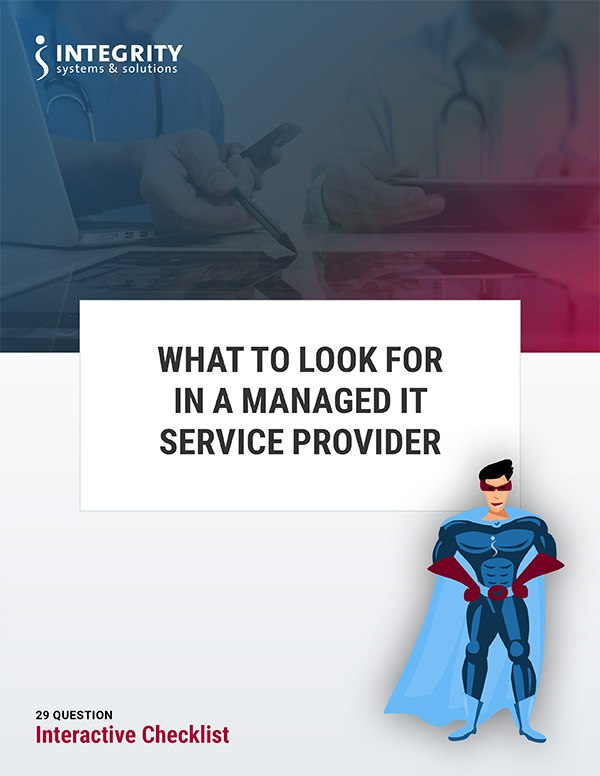 How to Choose a Managed IT Service Provider Checklist
Insight into what questions dental and medical practices should ask managed IT providers as they are searching for one. The checklist also dives into red flags to be on the look-out for.
Dental | Healthcare | Practice Continuity
If you're reopening your dental practice after an extended closure, there are some things you need to do to make sure your office— and your team— are ready.
As a dental professional and practice owner, you know that your most valuable resources are your dental expertise, your time, and your money. When you waste one or more of these resources, it is bad for your patients and your practice. To best focus your expertise and attention on your patients, why not let an outsourced information technology partner worry about your practice's technology needs? There are many benefits to outsourcing your IT to a certified partner. Here are the 5 most important ones:
As a practice owner, you understand the impact that every choice you make has on your business. This is especially true when it comes to choosing an information technology partner for your practice. A hasty decision made without doing all of your research, or perhaps not doing the right research, can seriously set back your practice's success. On the other hand, a well-researched and carefully considered IT partner can increase your practice's success and can help you attract new patients.
The Internet of Things (IoT) has begun to infiltrate the healthcare industry. Some estimate that by the year 2021 IoT in healthcare will reach almost $137 billion in sales. This new wave of technology will dramatically impact the healthcare industry in a variety of ways. This post will explore everything you need to know about IoT for your practice.